Elisava's choir,
Cor 4 18
, needed a new promotion campaign to recruit new members for the 2018-2019 school year.
They asked for two large posters to place on the welcome stand, flyers and a poster to distribute around the school. The aim was to attract people who would relate to the group and be a good match with the original members.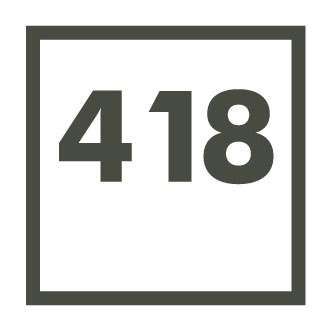 The message they wanted to give:
They aren't only a choir, but a group of friends, a family, a way out of stress at Elisava. In the end it's an amateur group united for the joy of singing, where you do not need to be an expert.
We decided to look for a really young, close and vibrant campaign. 
We wanted to make it as dynamic as we possibly could, since it was directed to a design university. To do this, we proposed to make a run of 10 different posters, with diverse copys based on the group itself.
The color range we proposed was based on the concept of its branding. Because, why make a bunch of gray posters if we're representing diversity?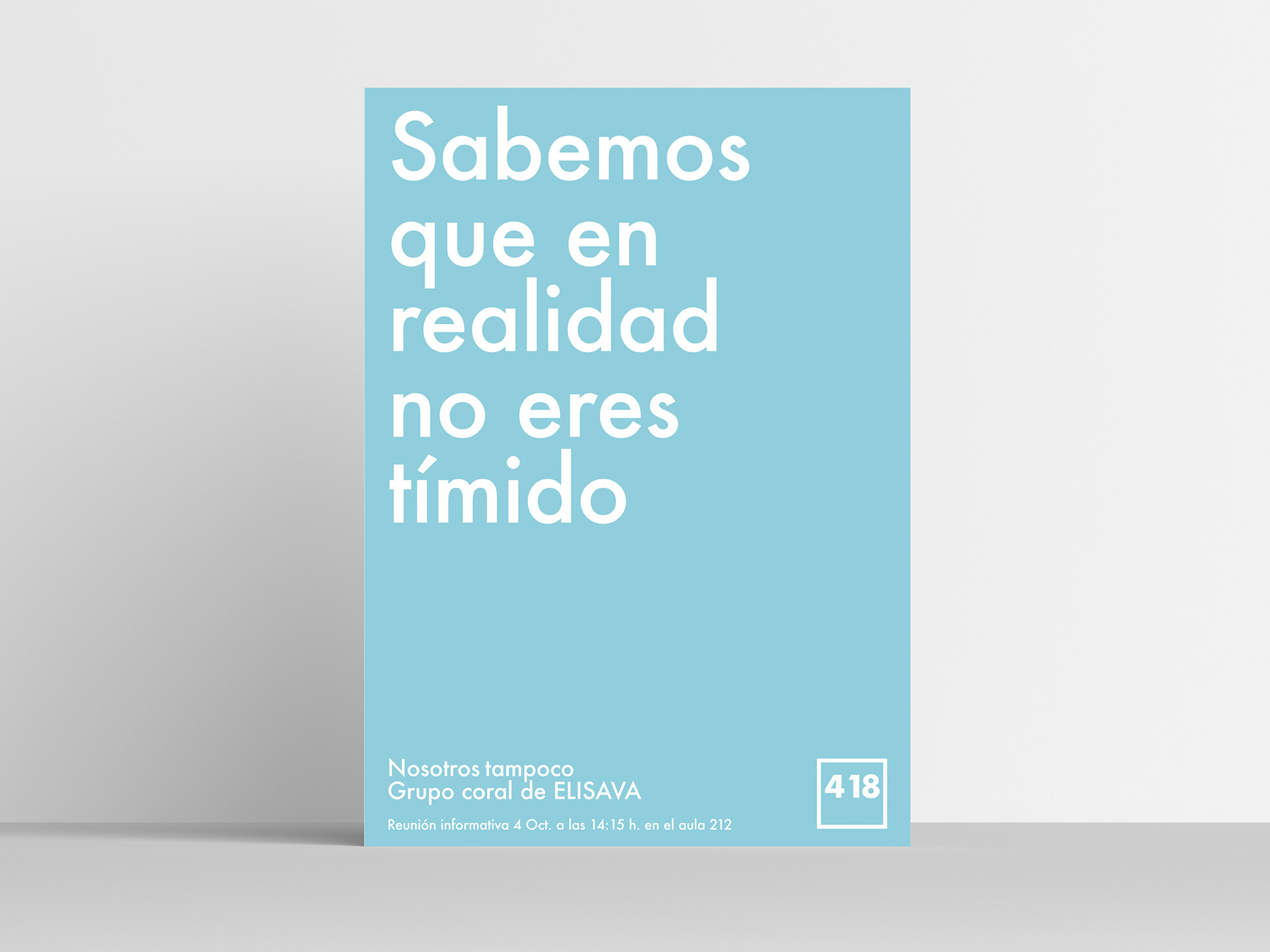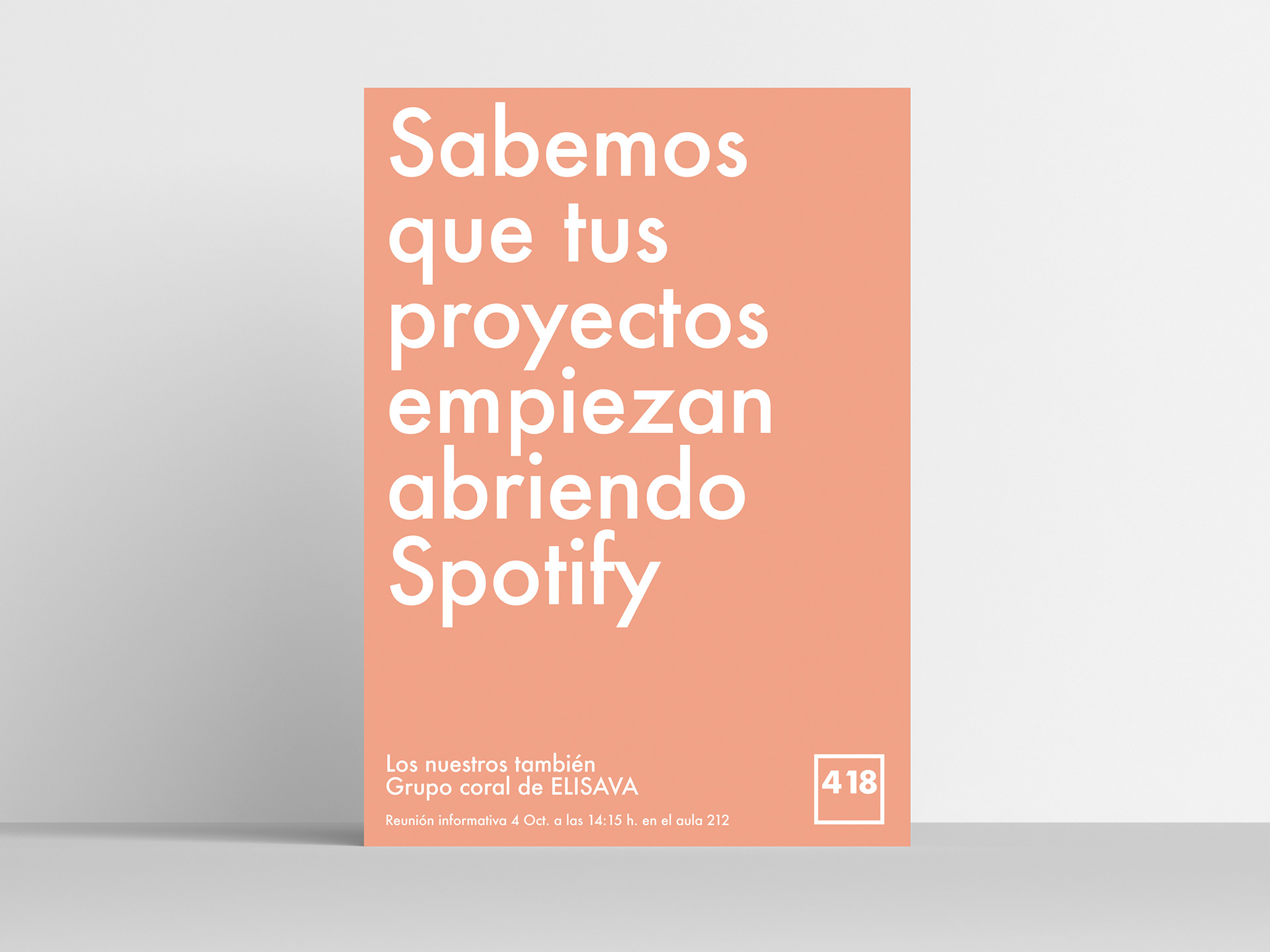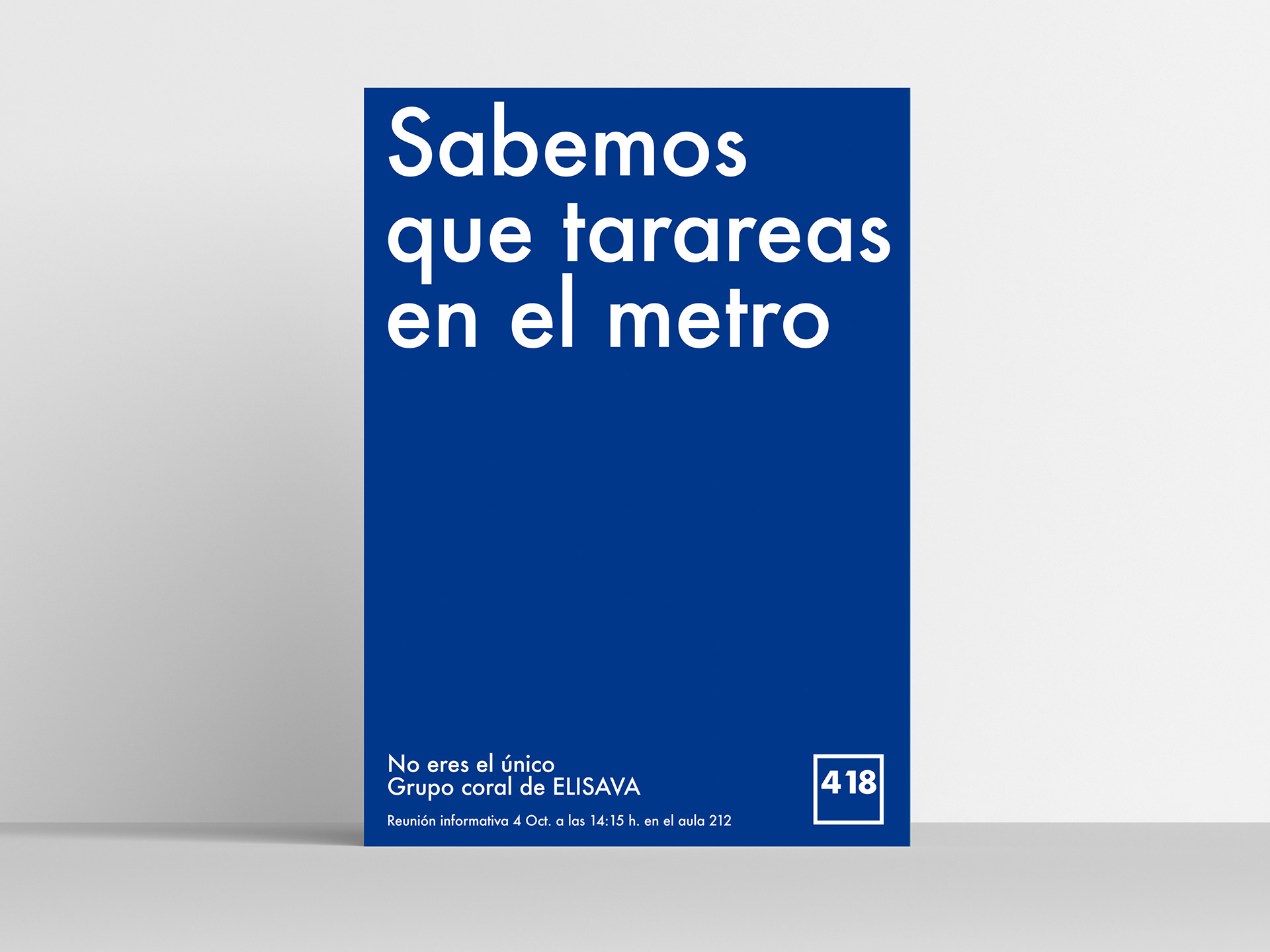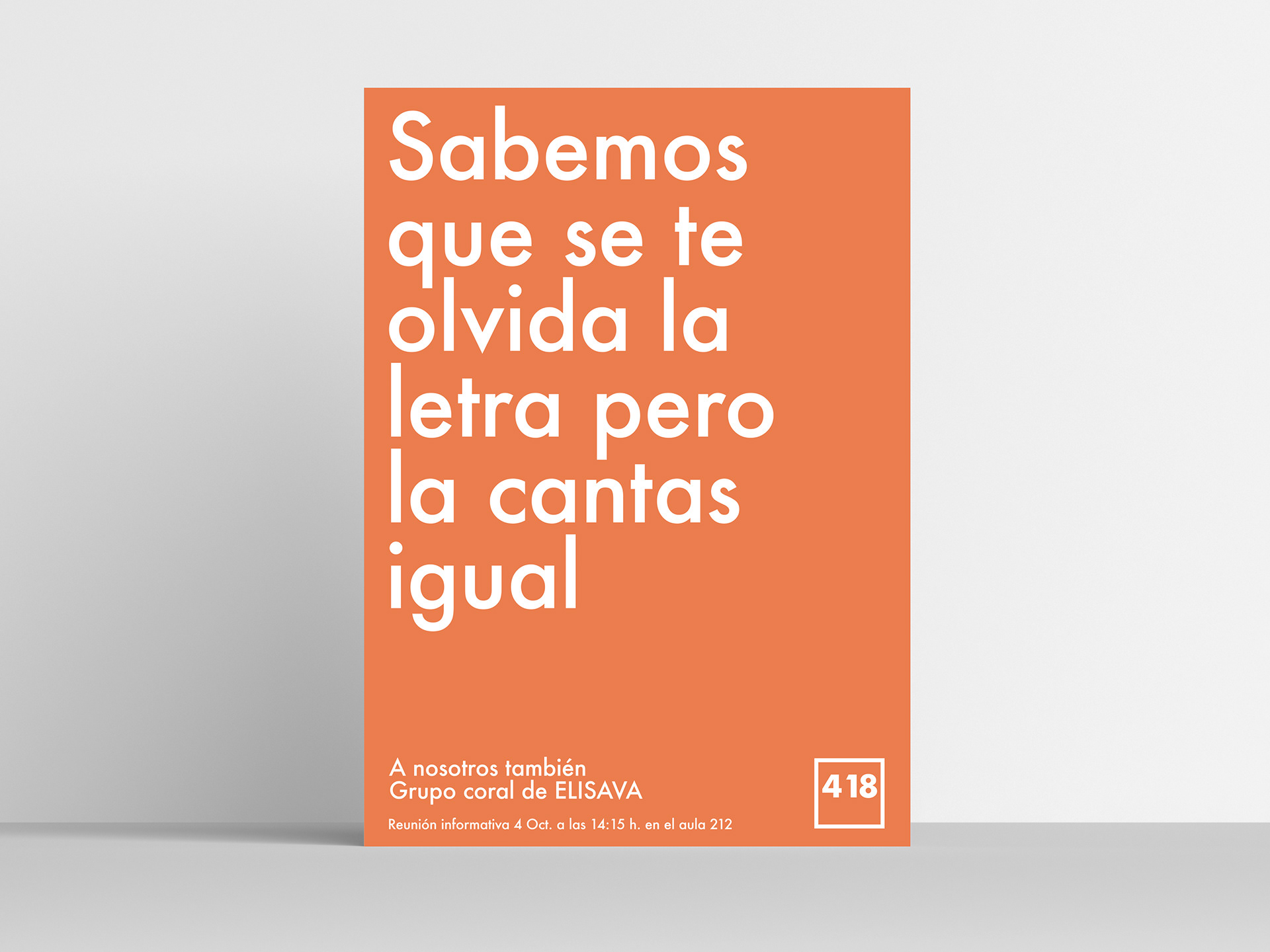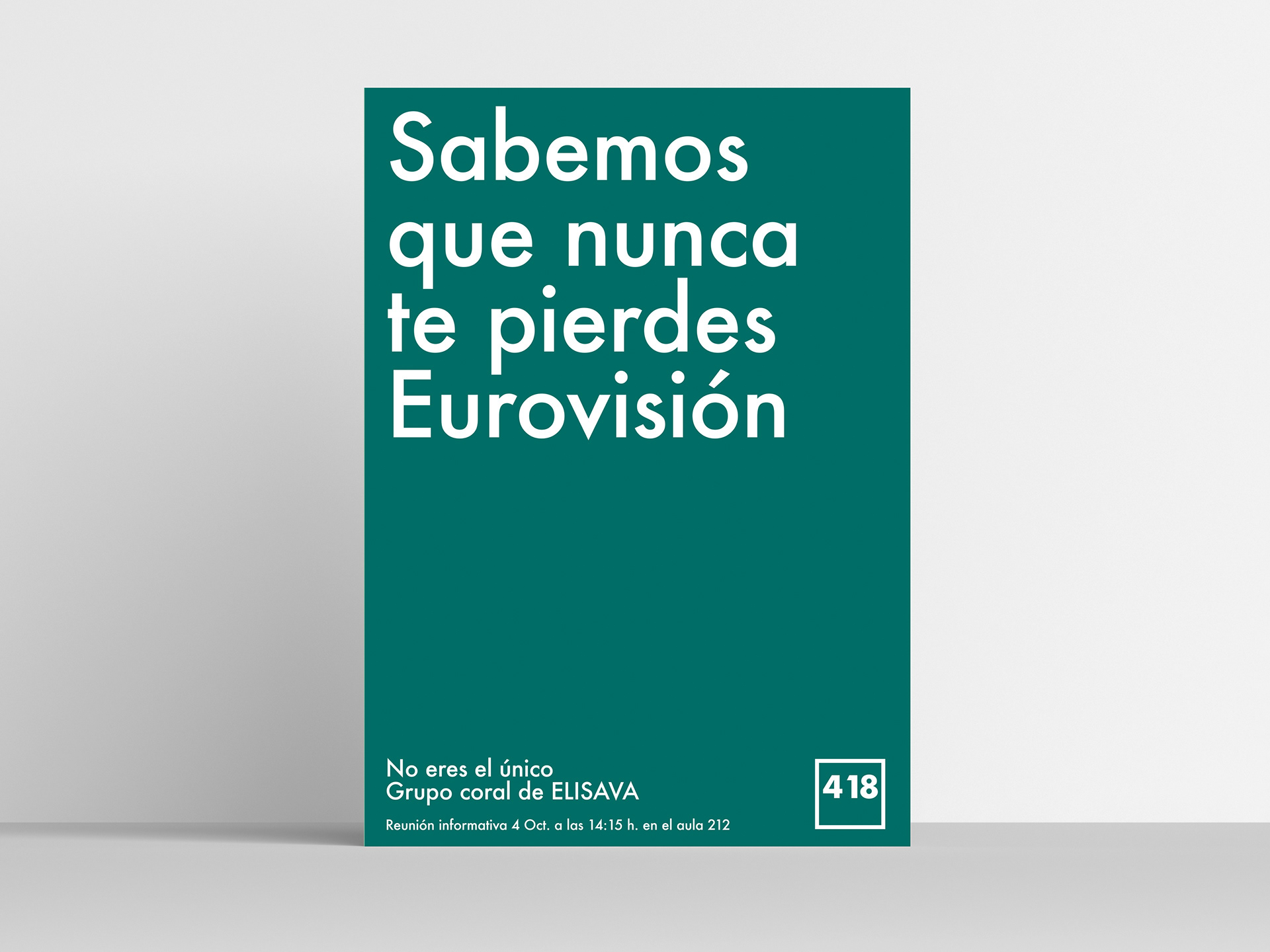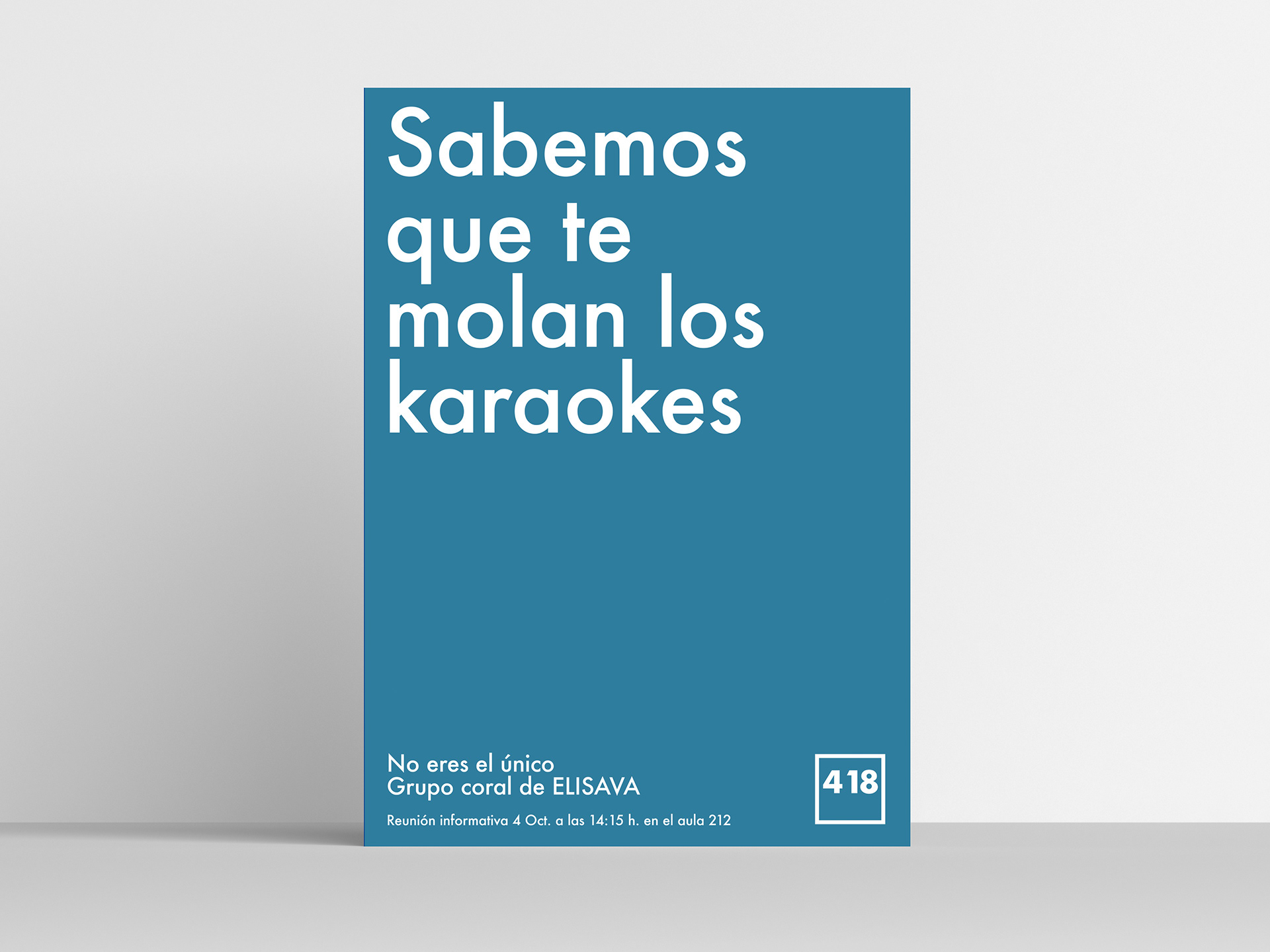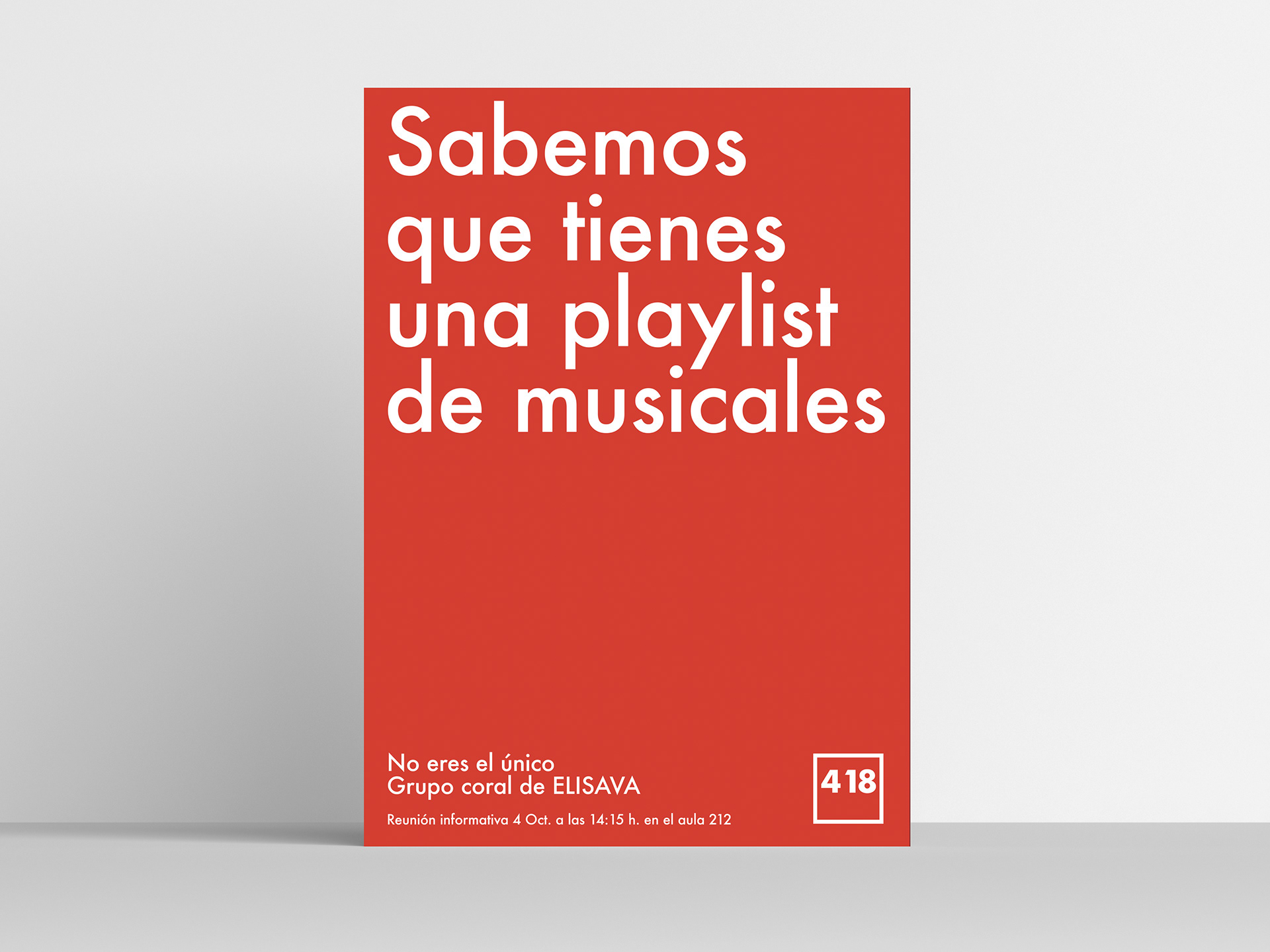 We decided that for the campaign to have continuity and be indentified, the two large posters for the stand would be formed by 8 of the small posters, ordered by chromatic range.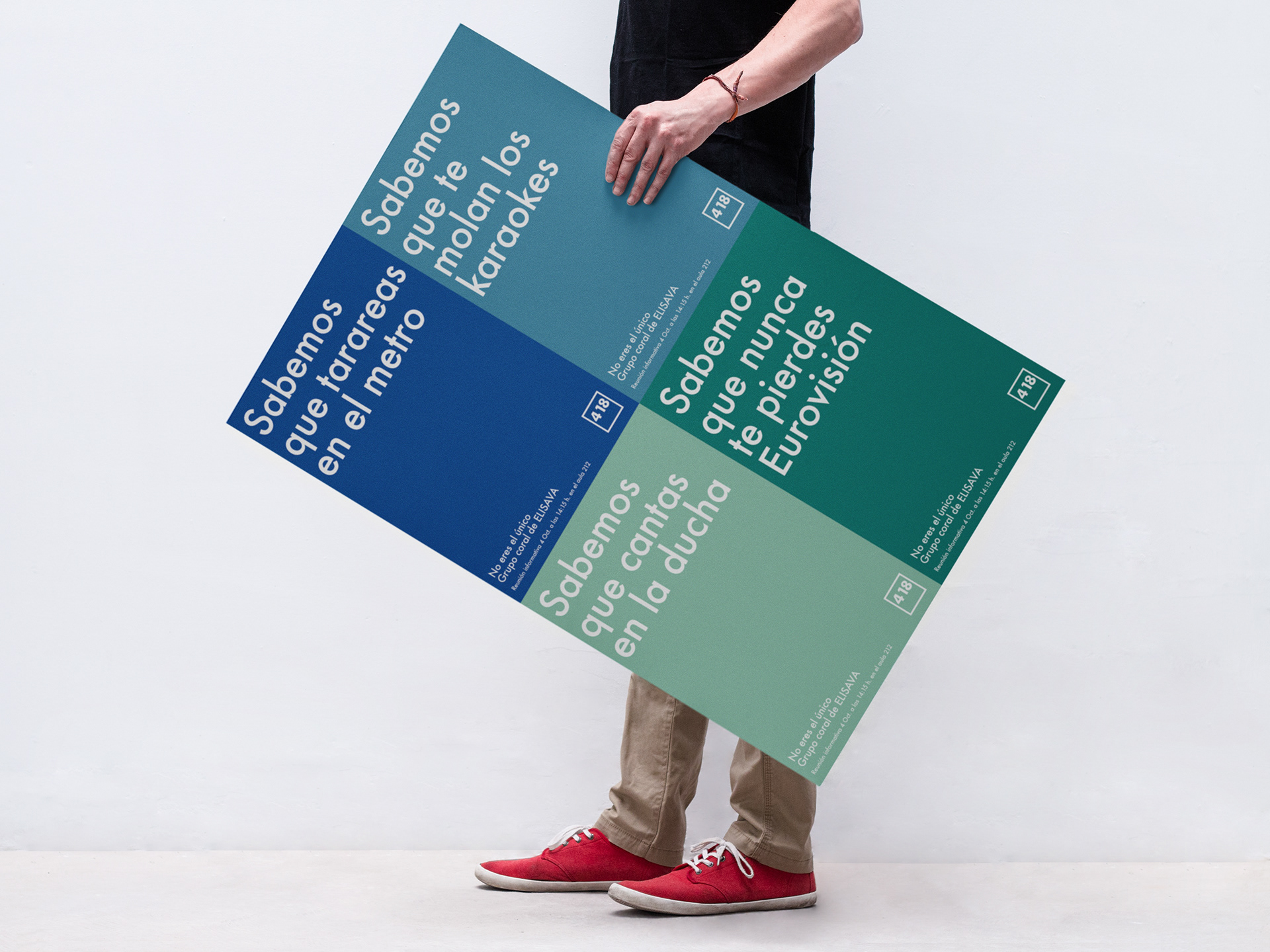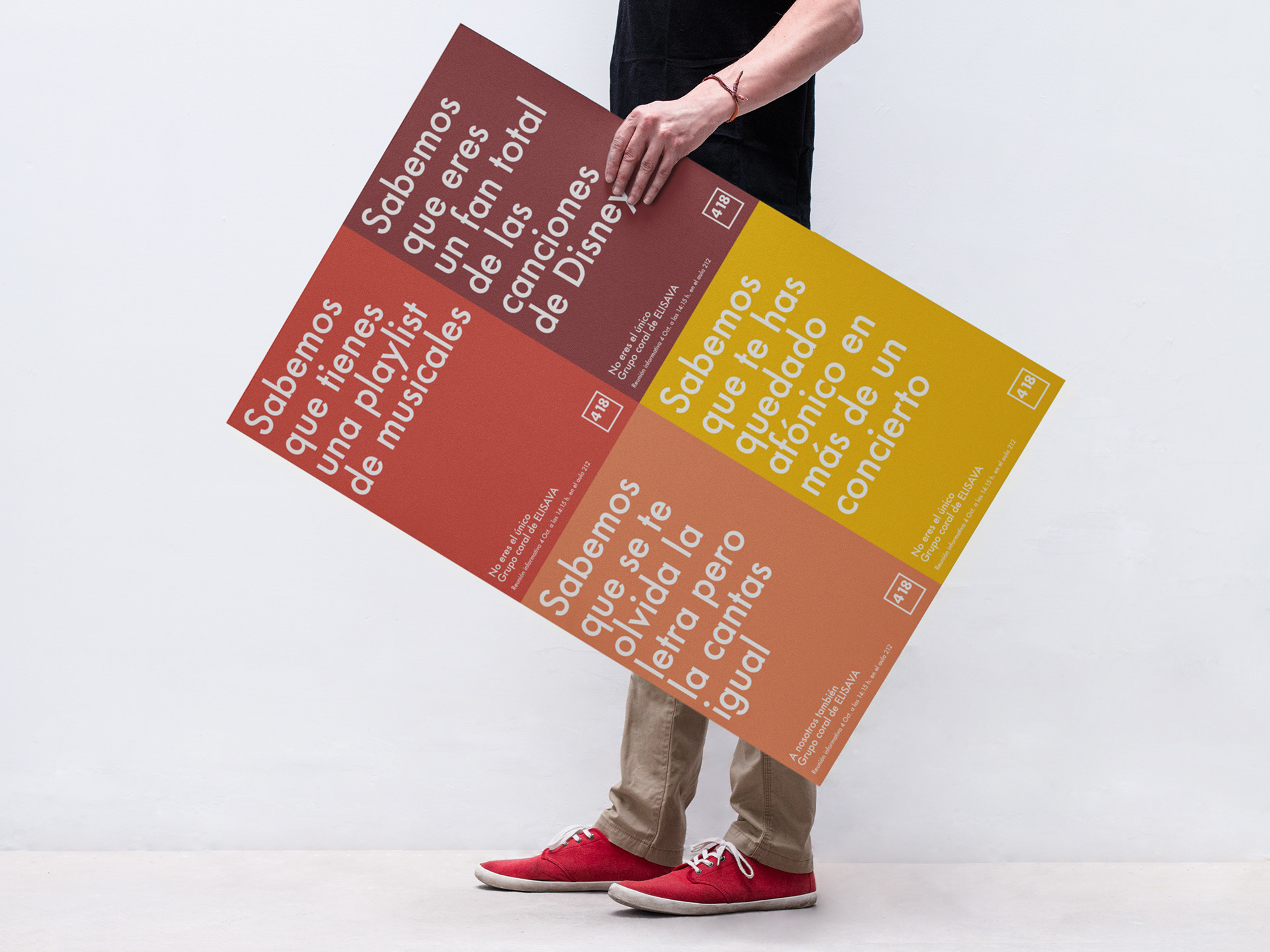 And as for the flyers, we wanted them to give more information, and yet be more playful. So we decided to design 3 different ones, keeping up with the concept we based ourselves on. 
As this piece would be very present at the stand, we wanted to make the choirs name the main character, we designed a range of 3 flyers, one with each number and 'little game' inside each one of them.
The idea was to hand out to every interested person a little part of the group itself, and make them feel a part of it since the first minute.