In this project realized in the university, the briefing proposes to turn the tumblr LOWE HOME into a thematic magazine.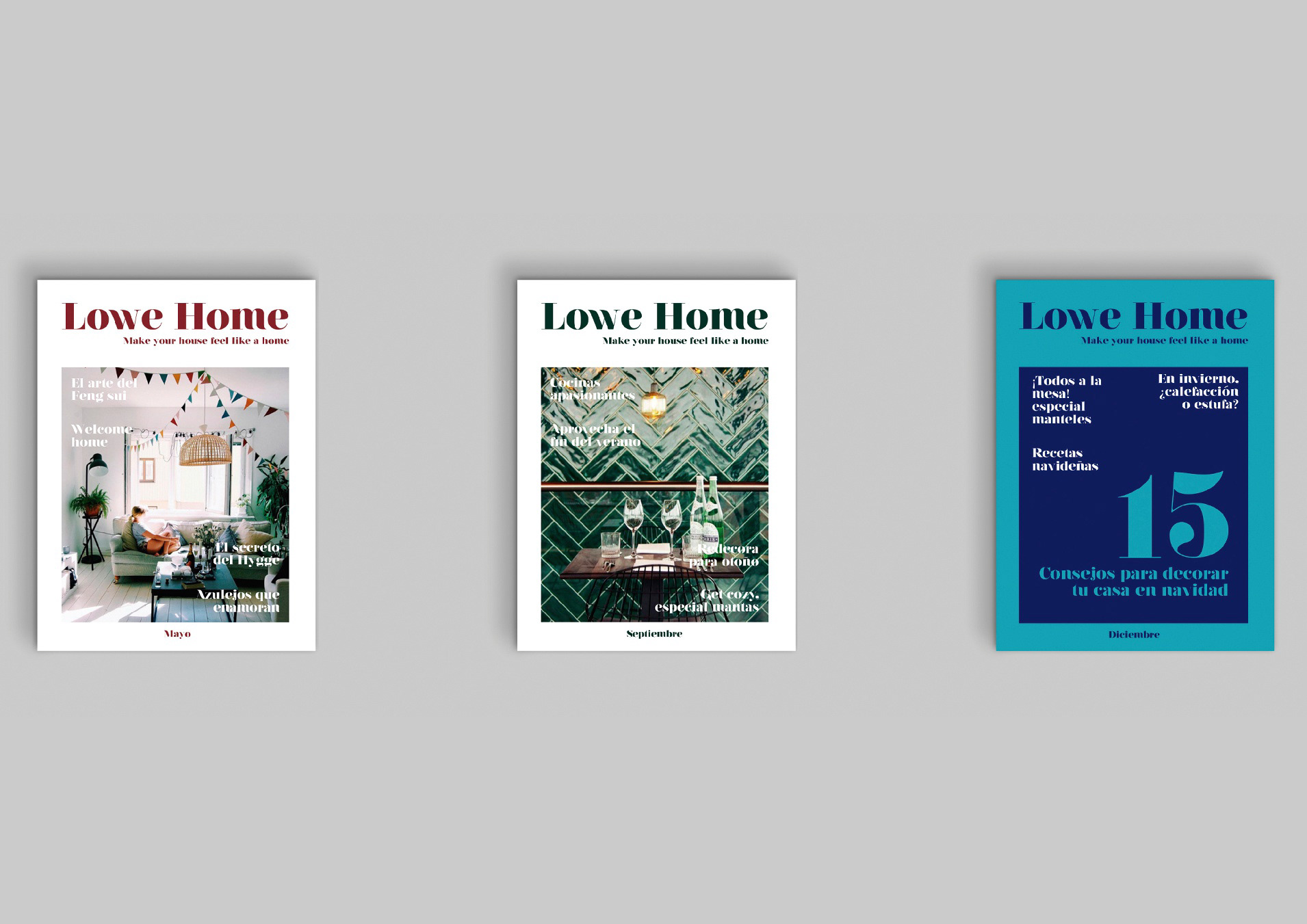 Lowe Home is a magazine, which arises from the Tumblr created by Lowe Olsen. It is a niche magazine about interior design, decoration and lifestyle.
The concept of the magazine is based on the fact that interior decoration is what makes a house a home. Because a comfortable environment is not acquired by having only walls and roof under which to shelter, but, creating within it the propitious conditions of security and comfort that are welcoming for its inhabitants.
It is aimed at people interested in decoration, interior design and its therapeutic properties. In short, people who want to make their home, a home and feel happier.