Graphic system proposal for the Barcelona Sticker Fest that takes place in the Plaça dels Àngels. It is a meeting of diversity of opinions, where activities that invite to intervene in the space, with music and good vibes.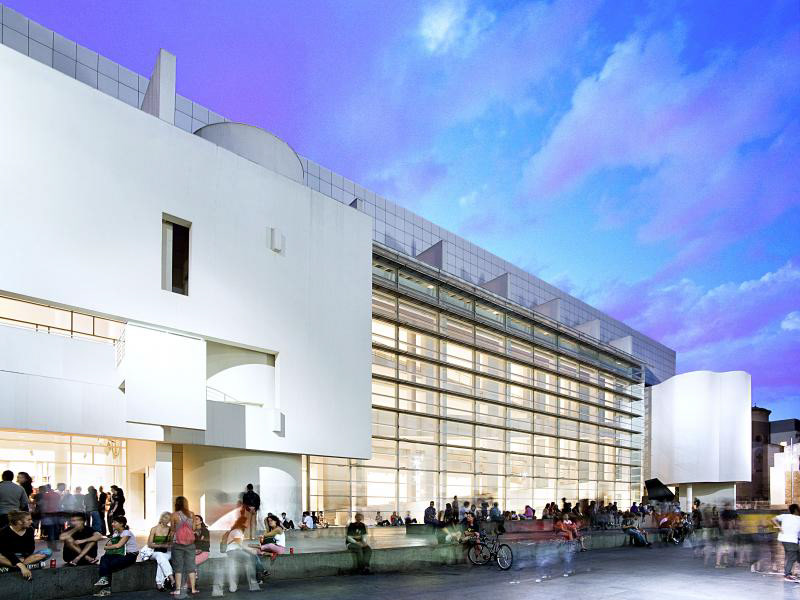 We address people who want to reach other people, nonconformist, provocative, who seek to express themselves without the rules are a limit. The objective of our communication is to provoke / appeal to the potential target so that they feel the desire to express themselves through stickers.
We rely on the fact that a sticker is a tool to express an opinion. And the central premise on which we work is: Do not pay attention to what they impose on you, express yourself as you wish.
​​​​​​​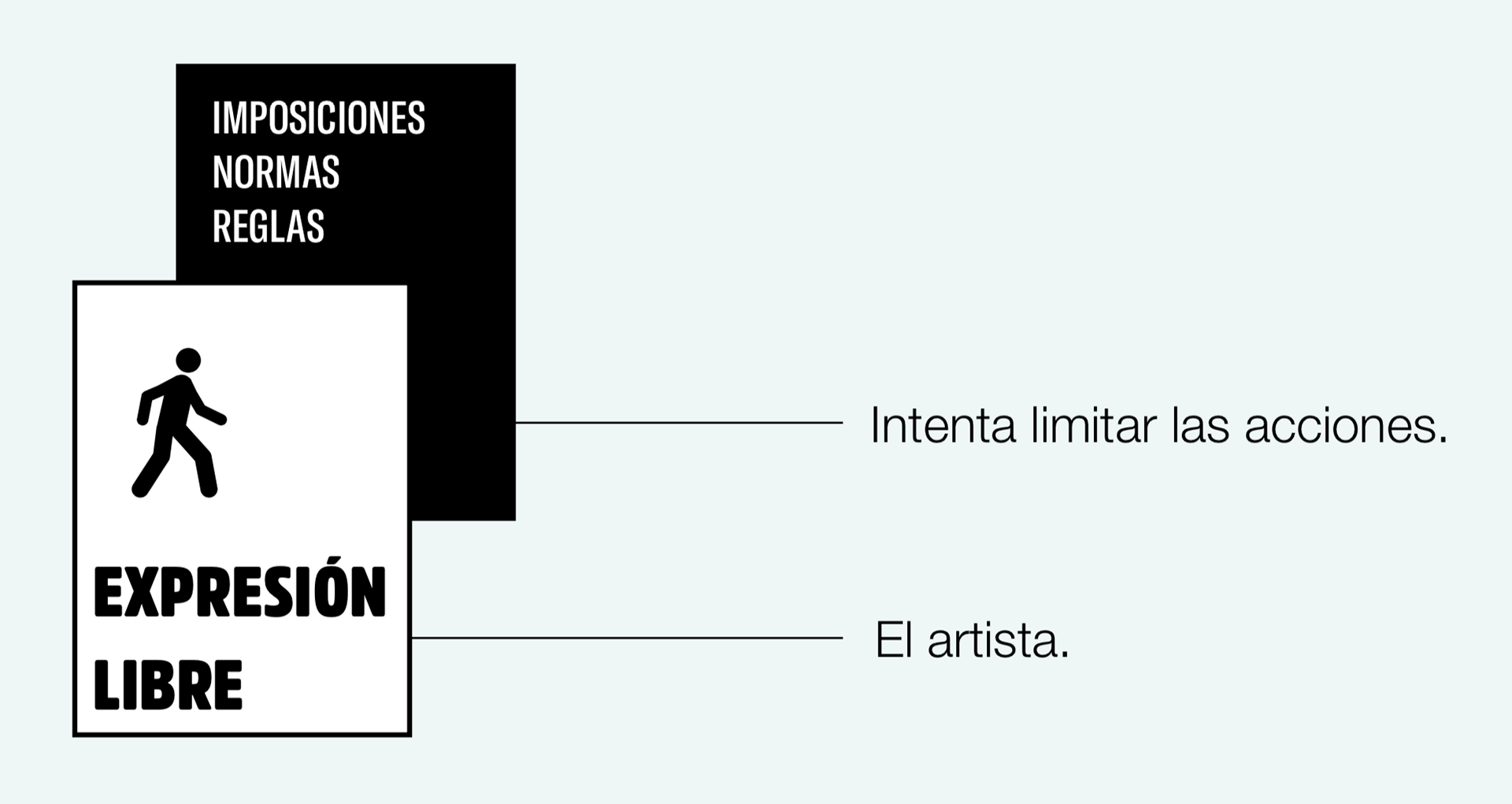 We propose a graphic system that works by layers, in which one tries to set norms or limit actions and the one that acts on this is the one that acts as an "artist" that skips the norms or expresses itself freely.
We establish a range of fluorine colors that will work on black, as follows:

And this is how it works: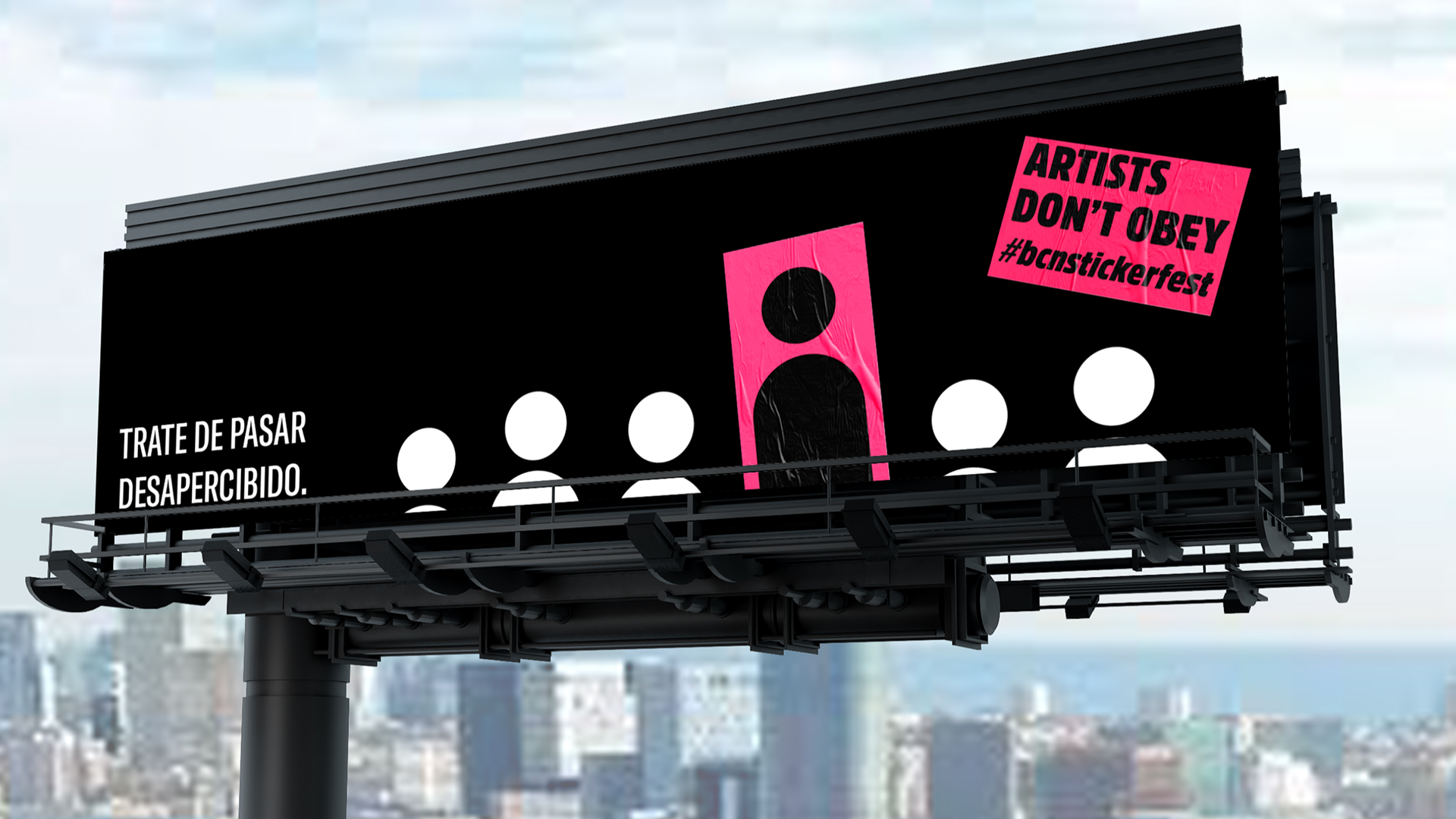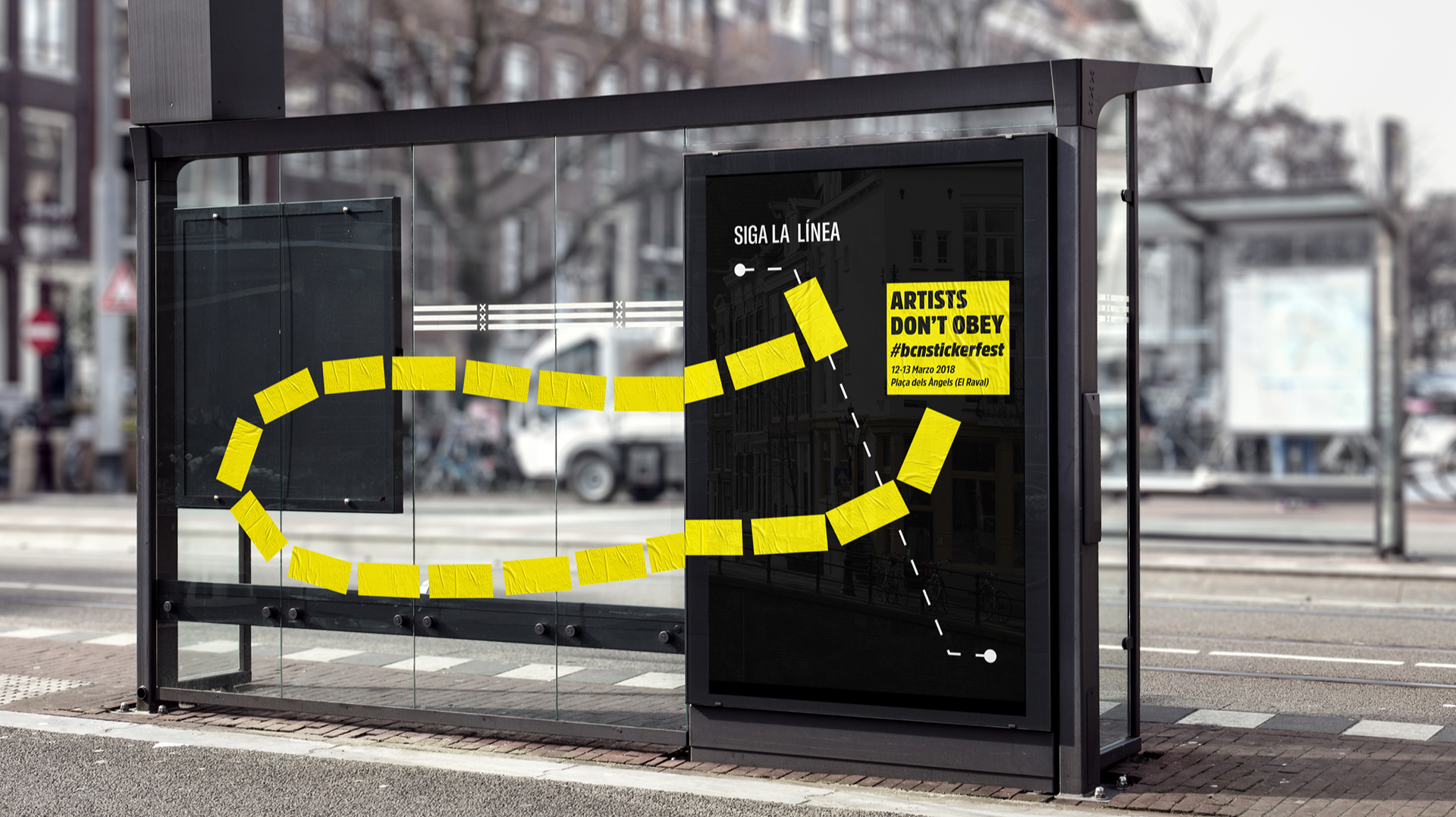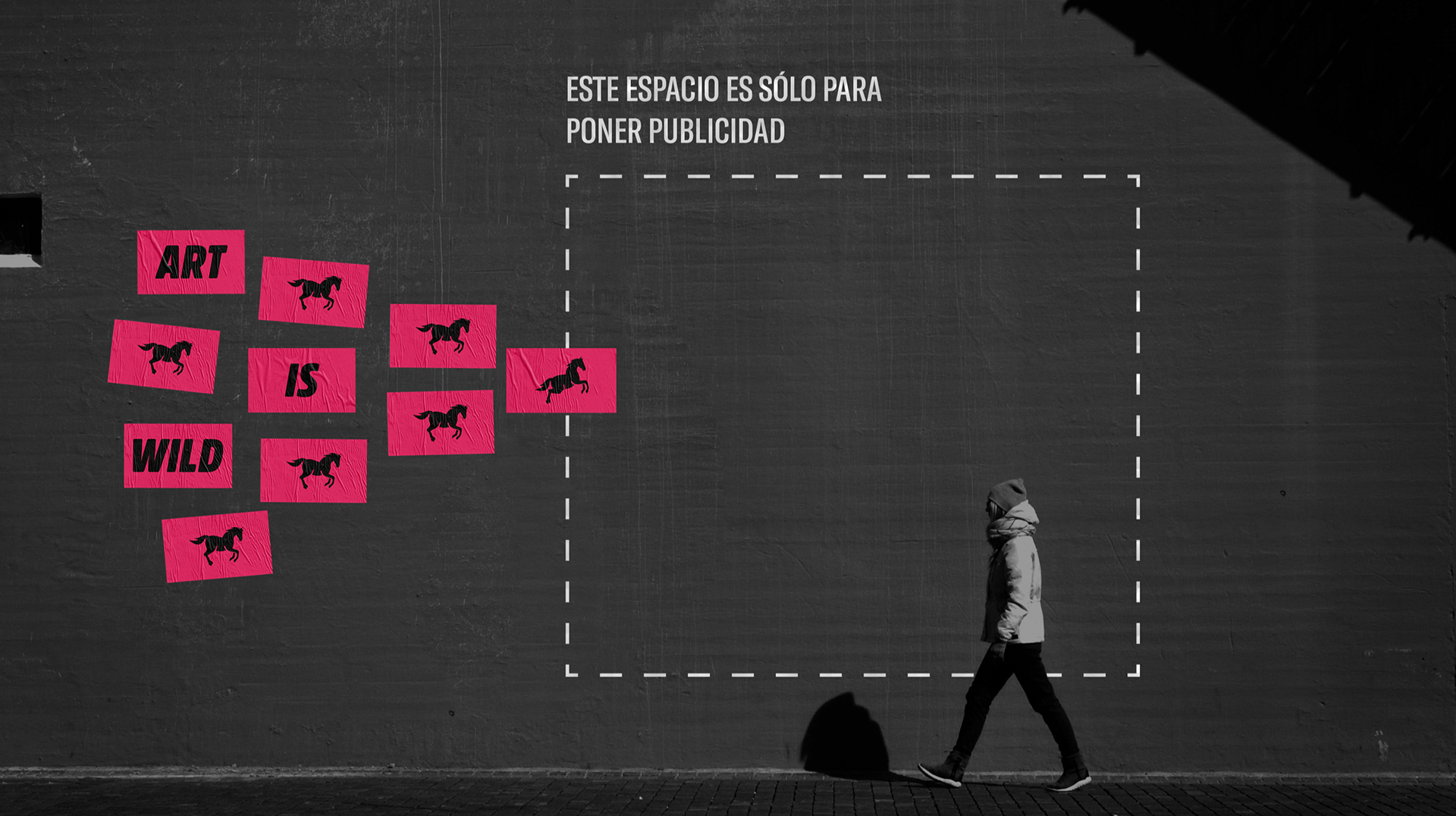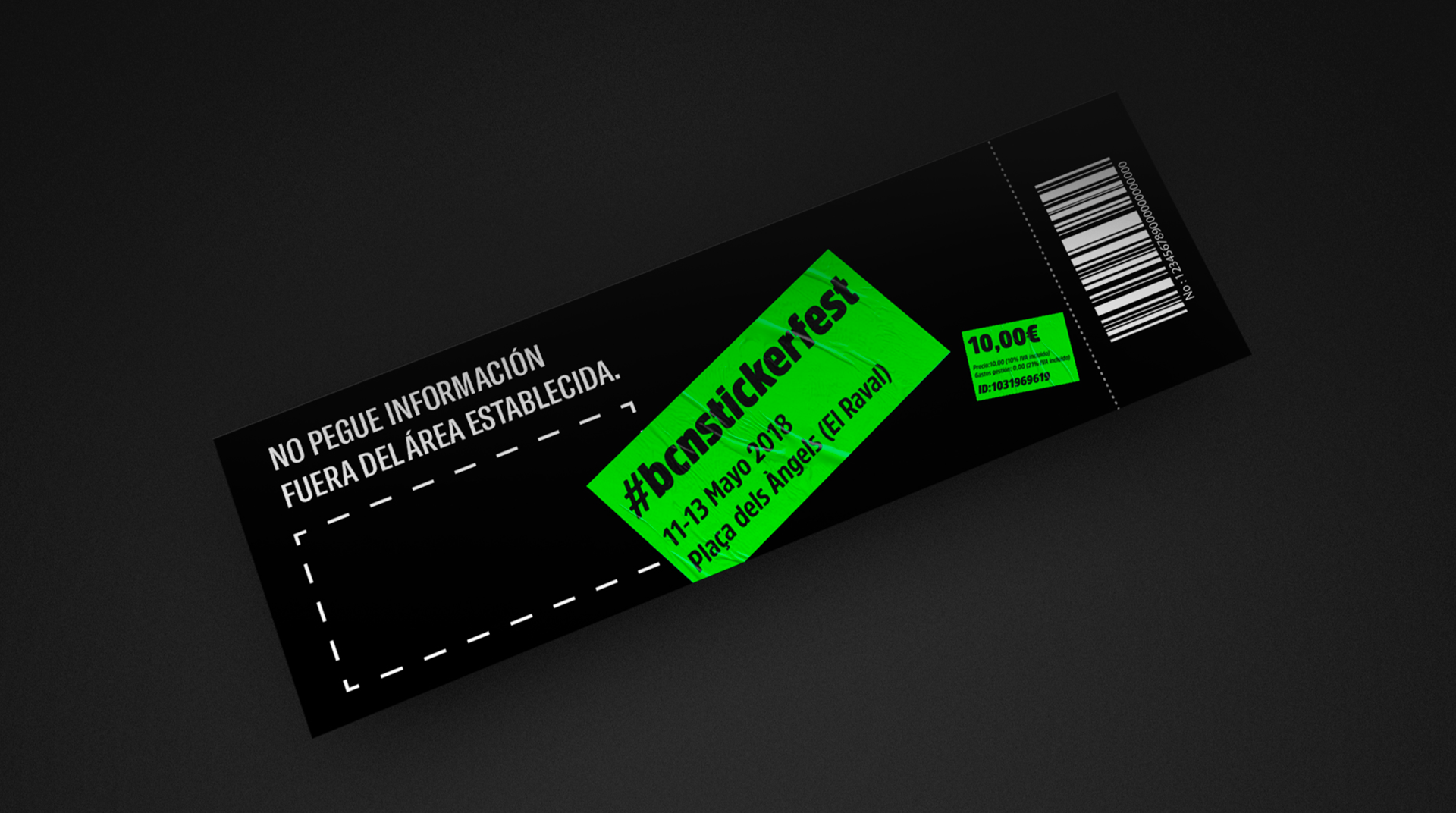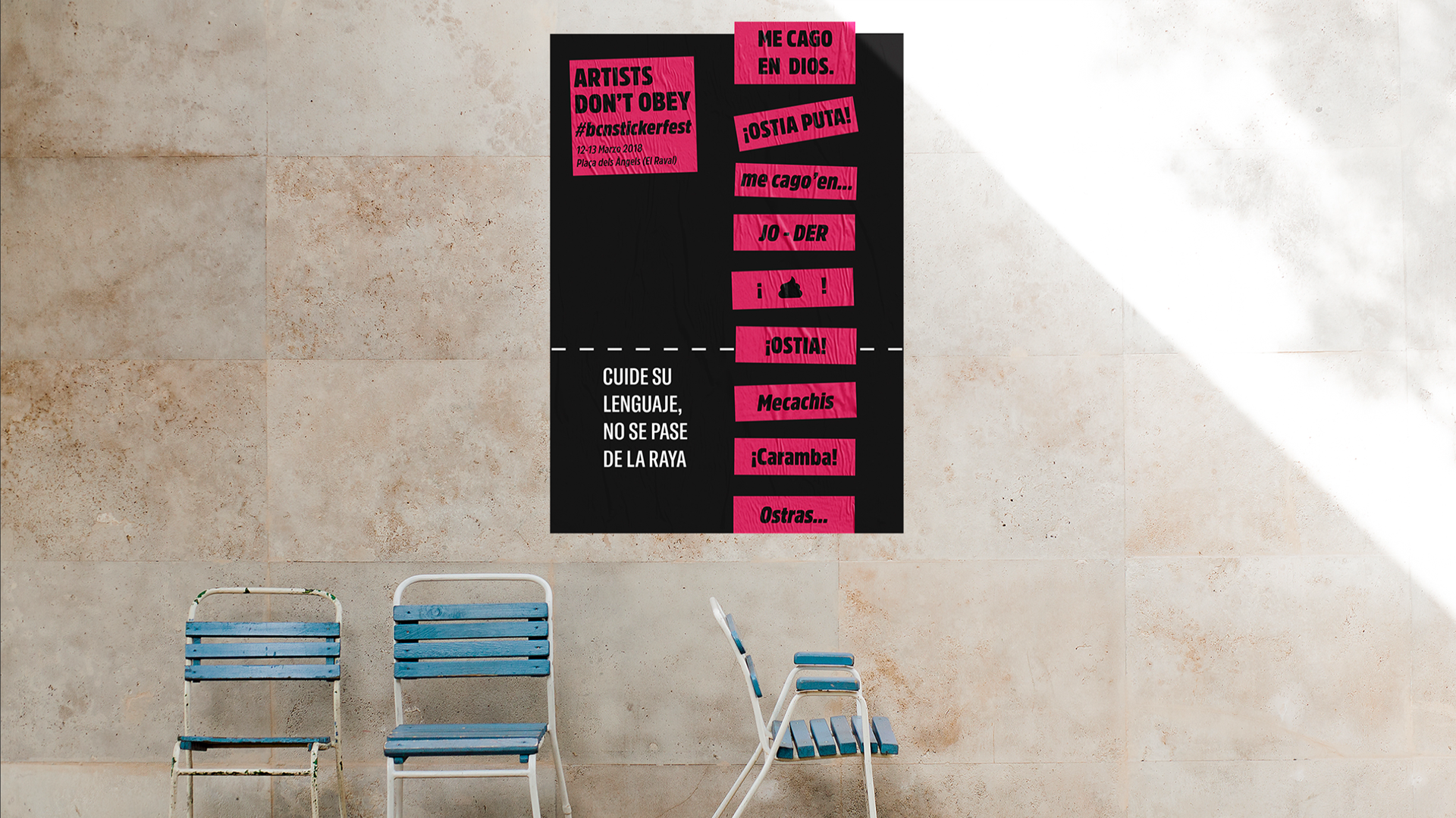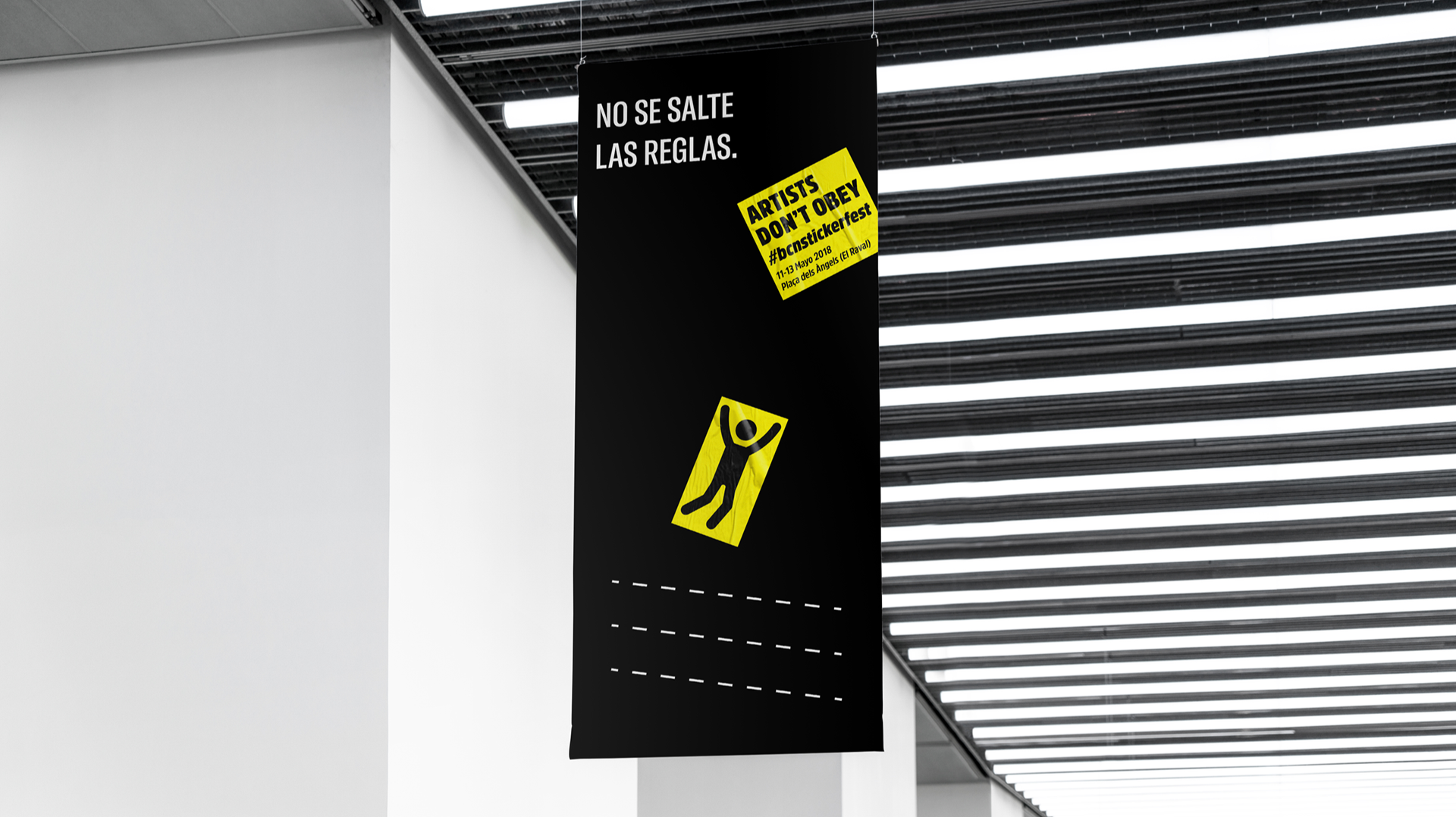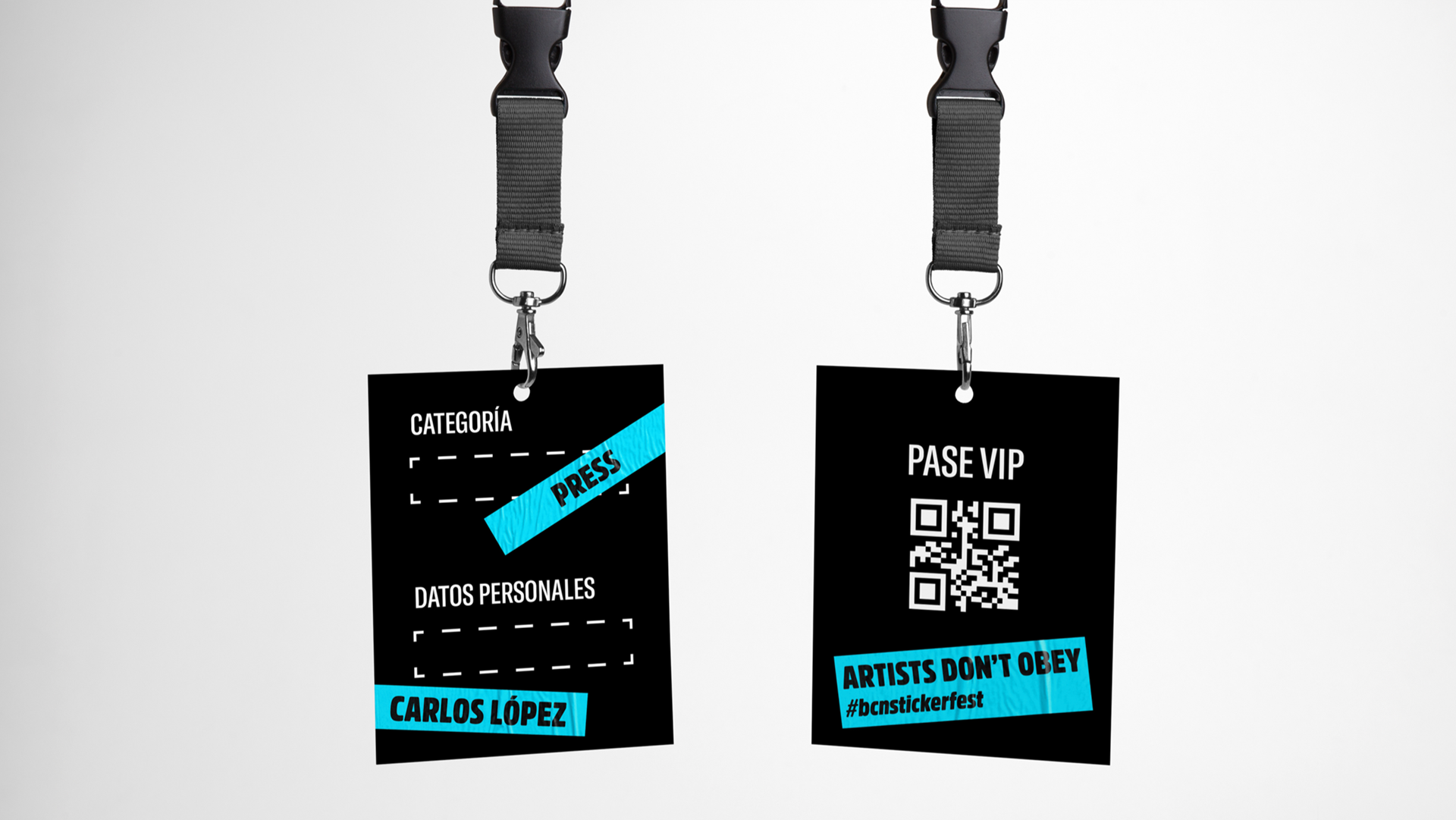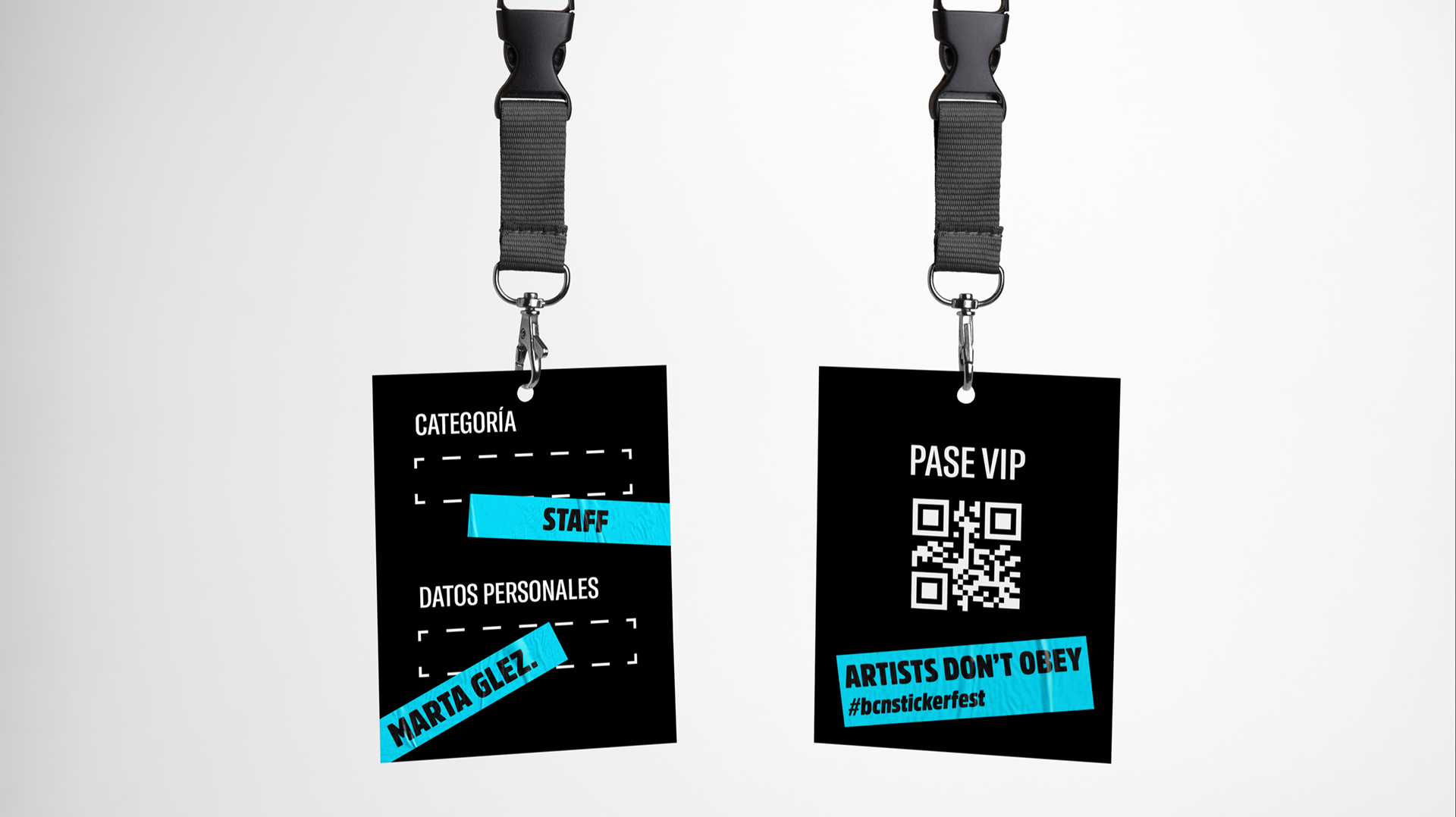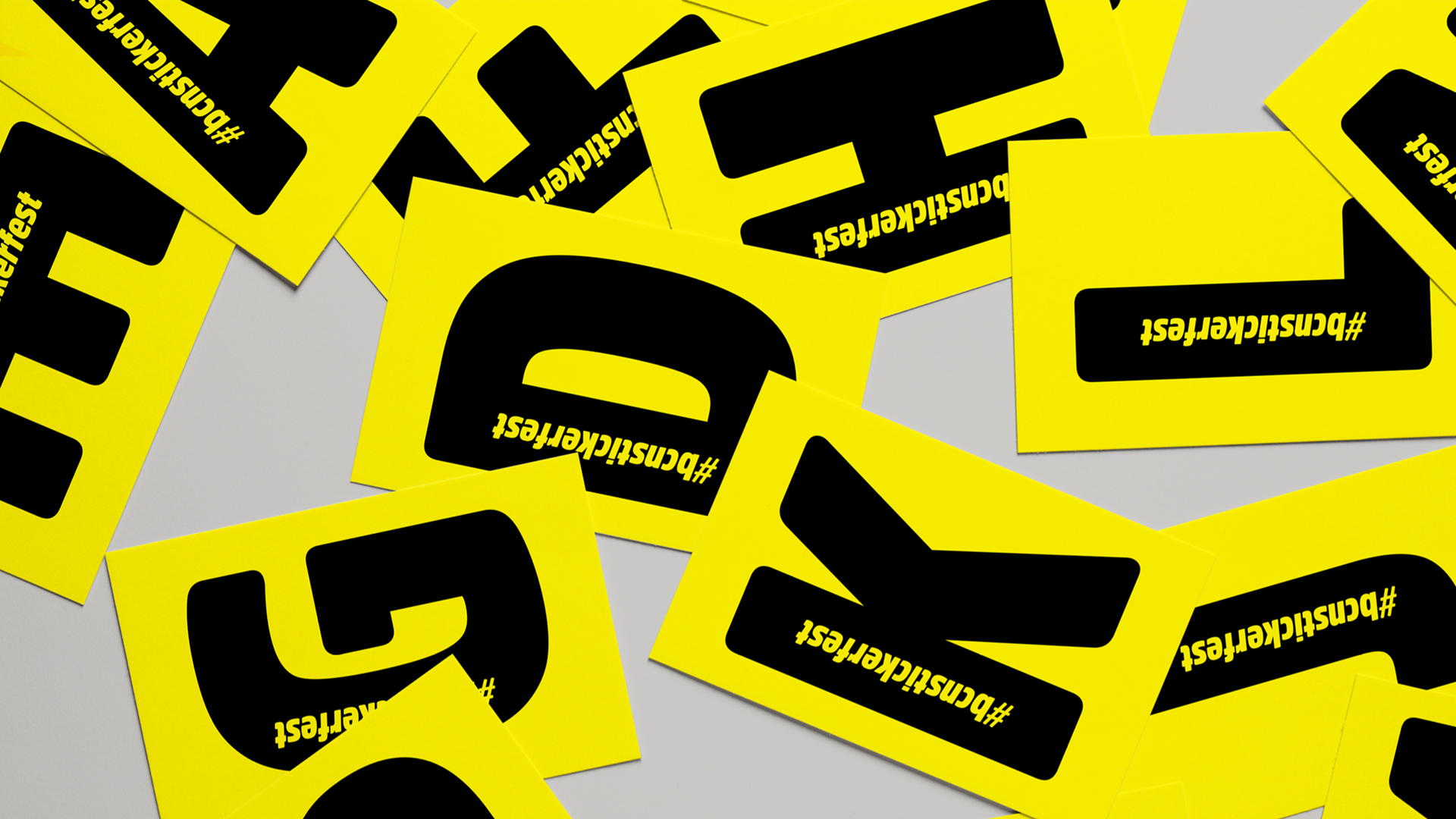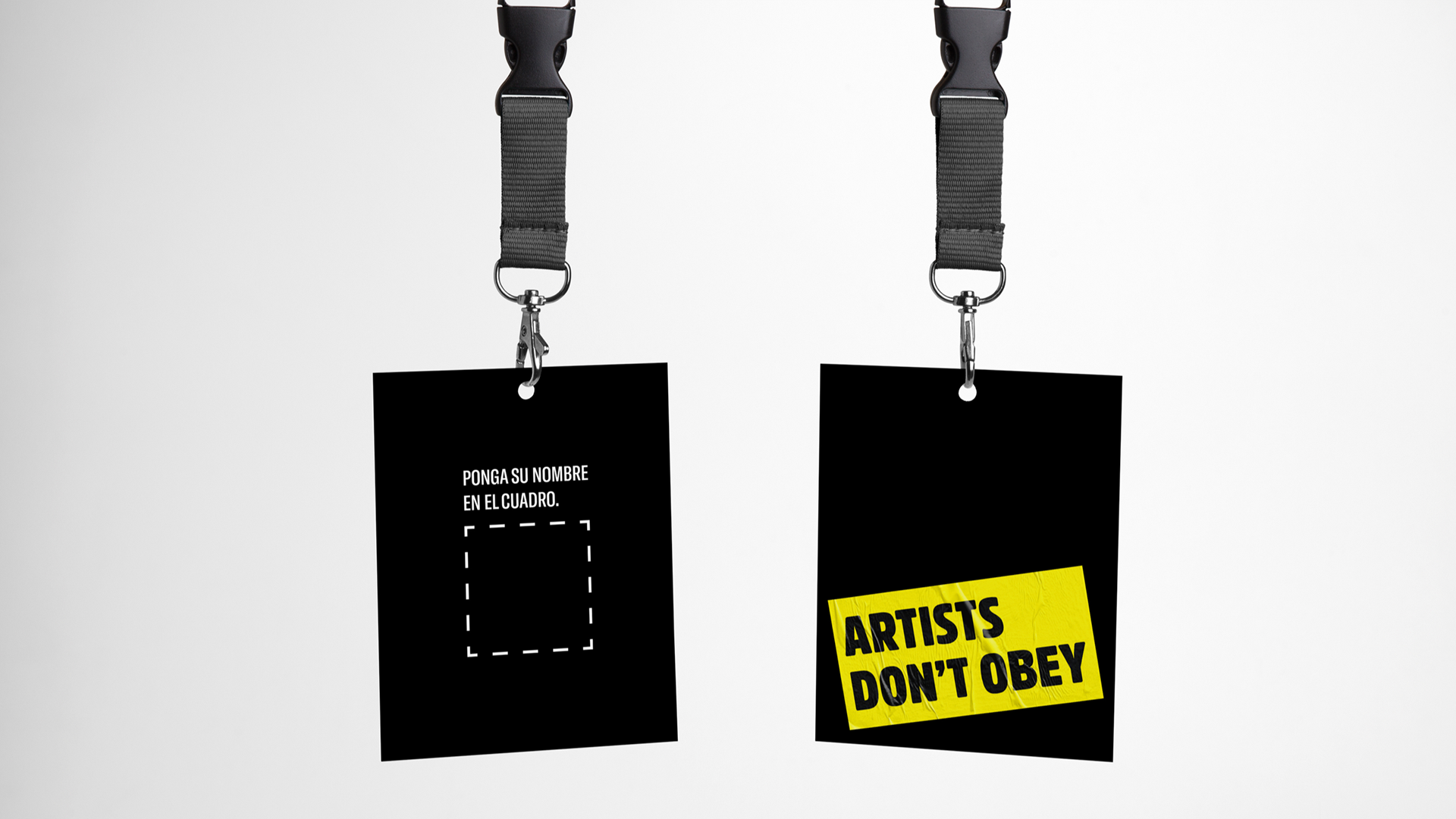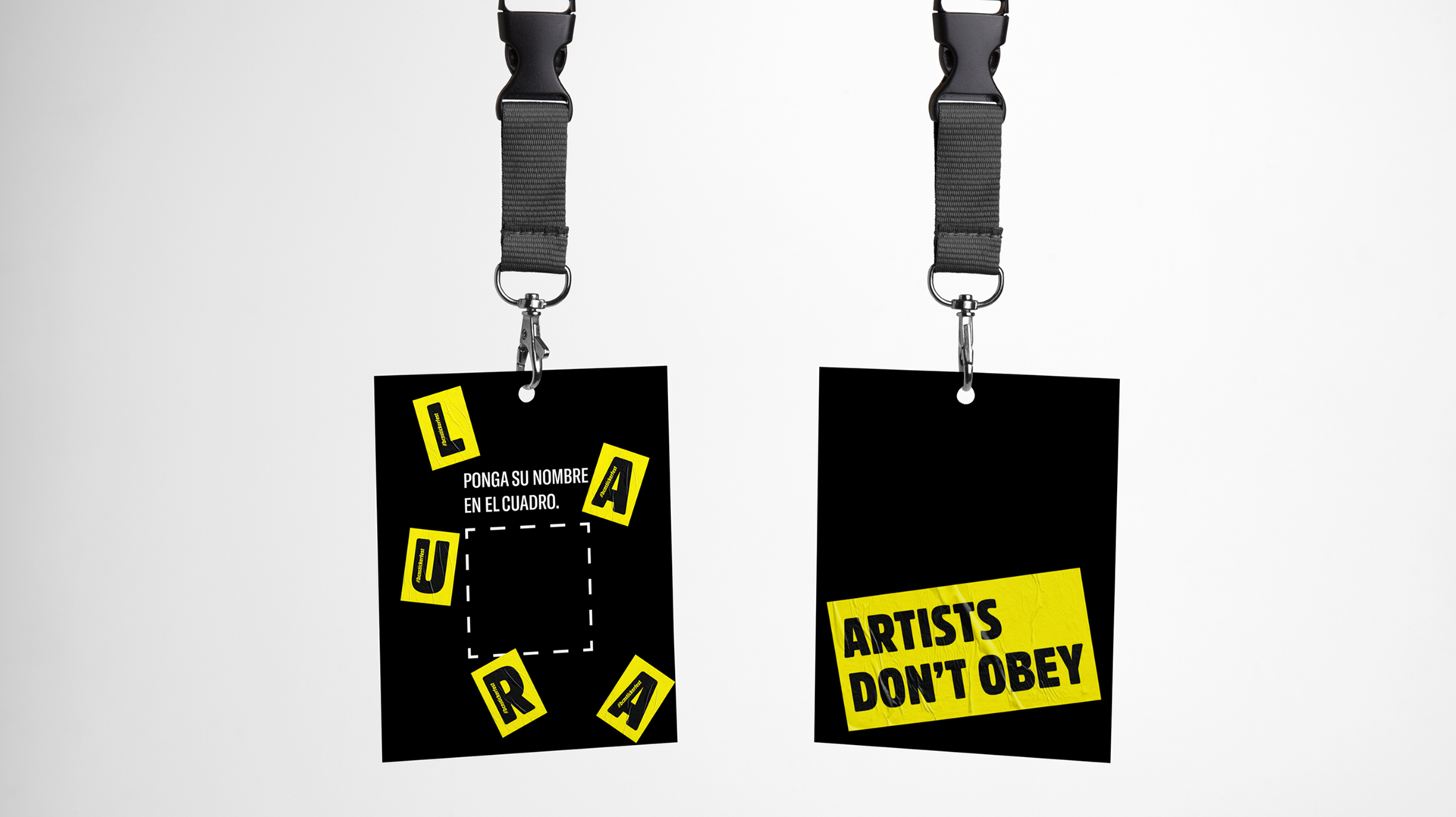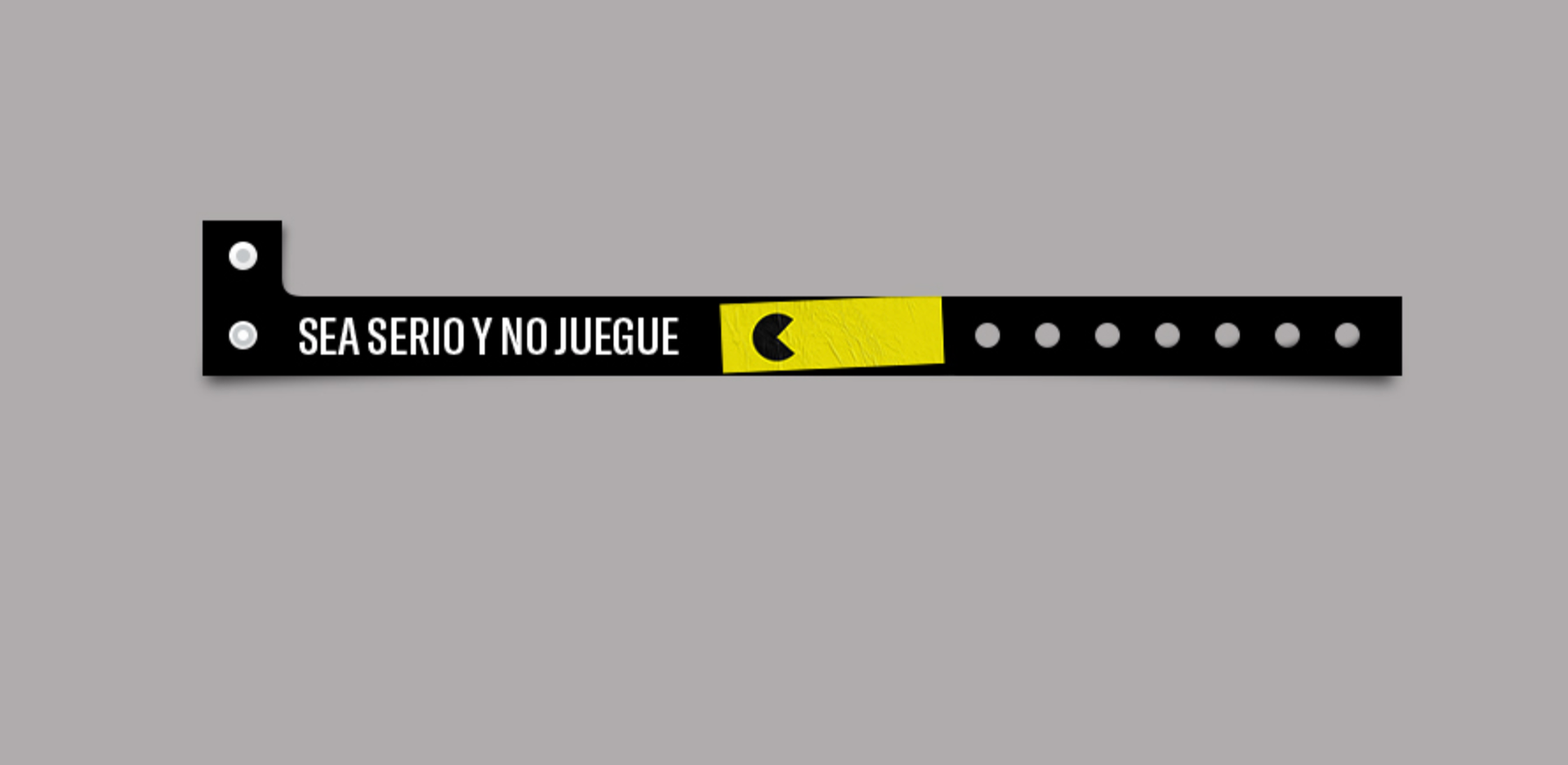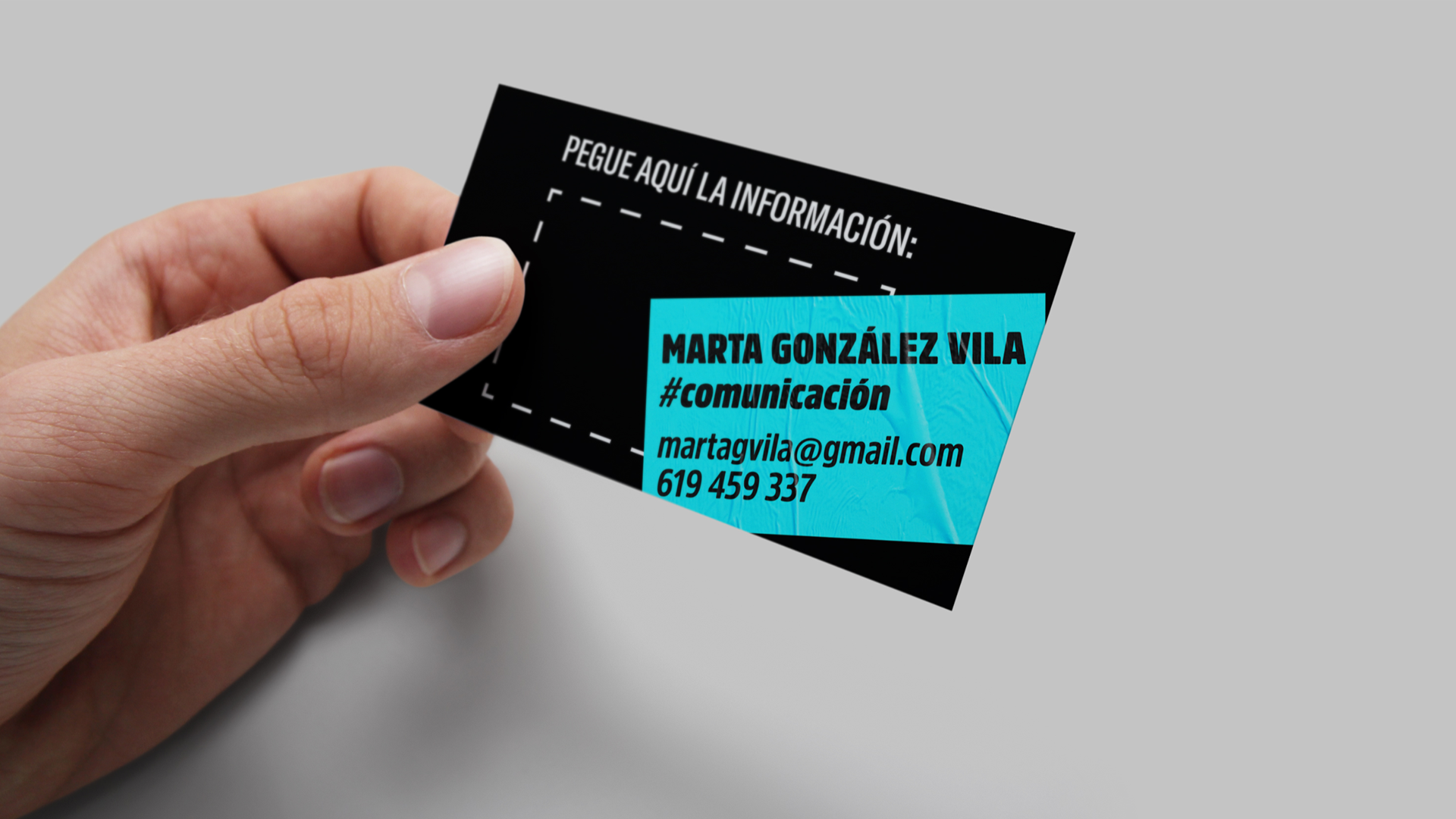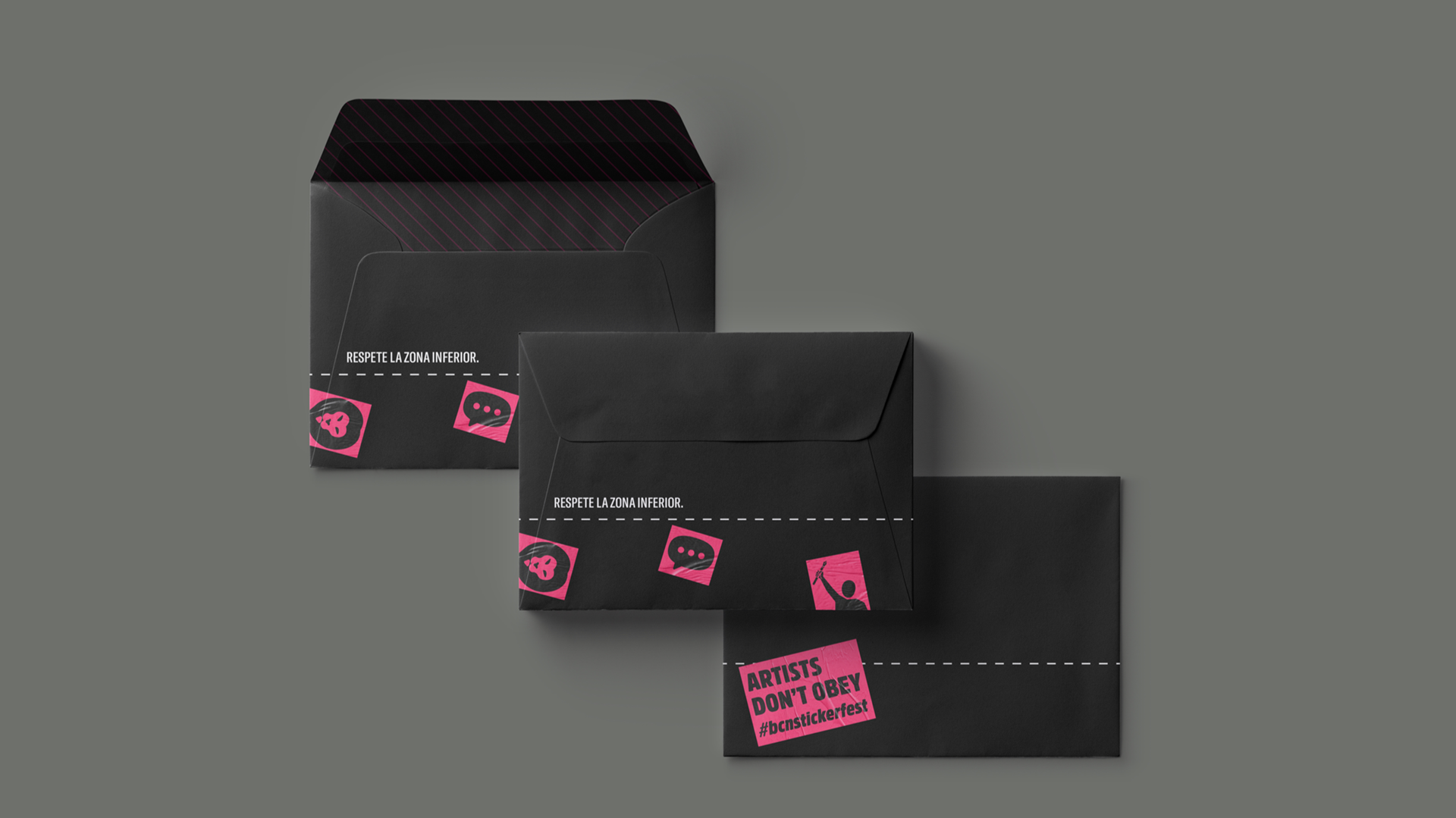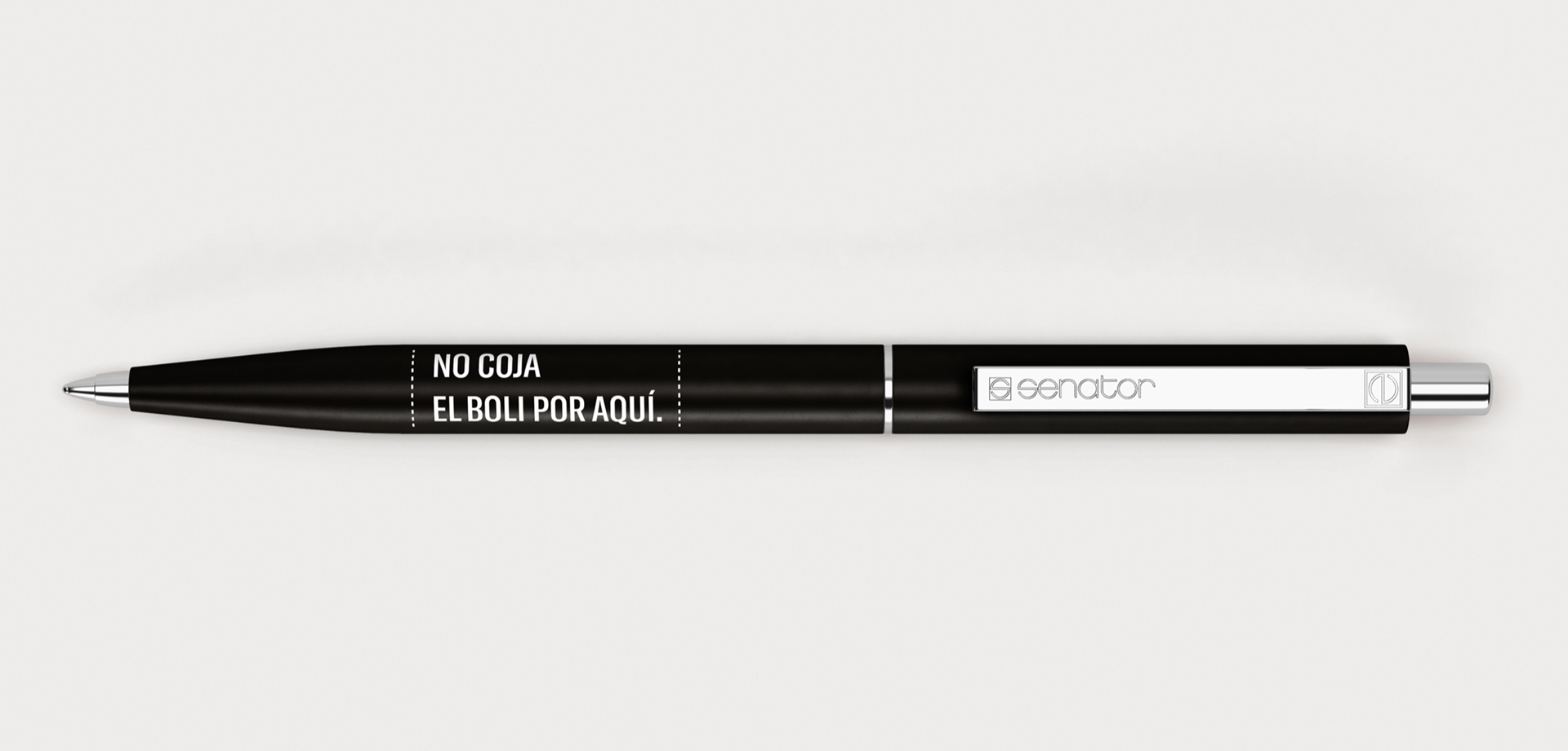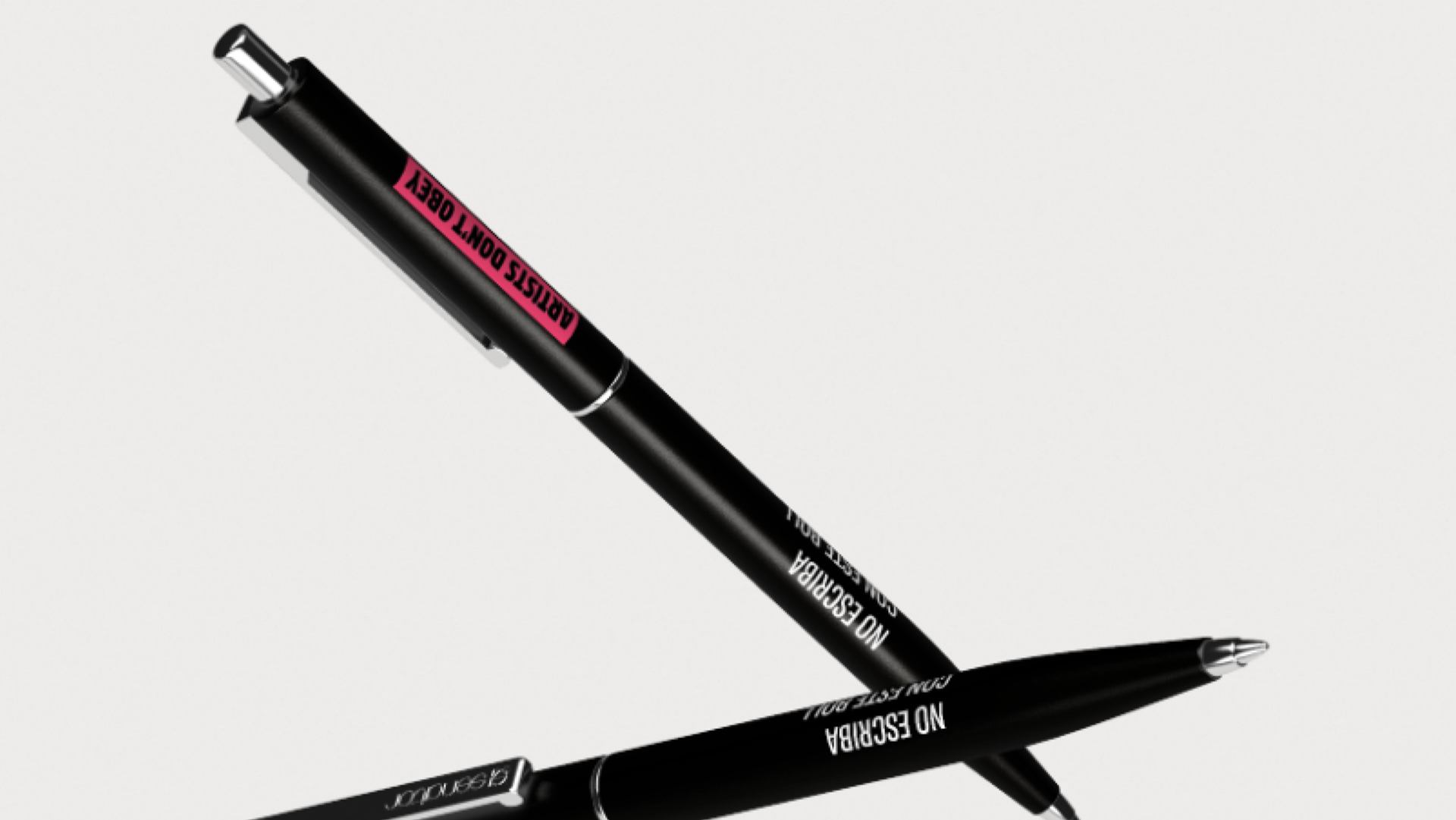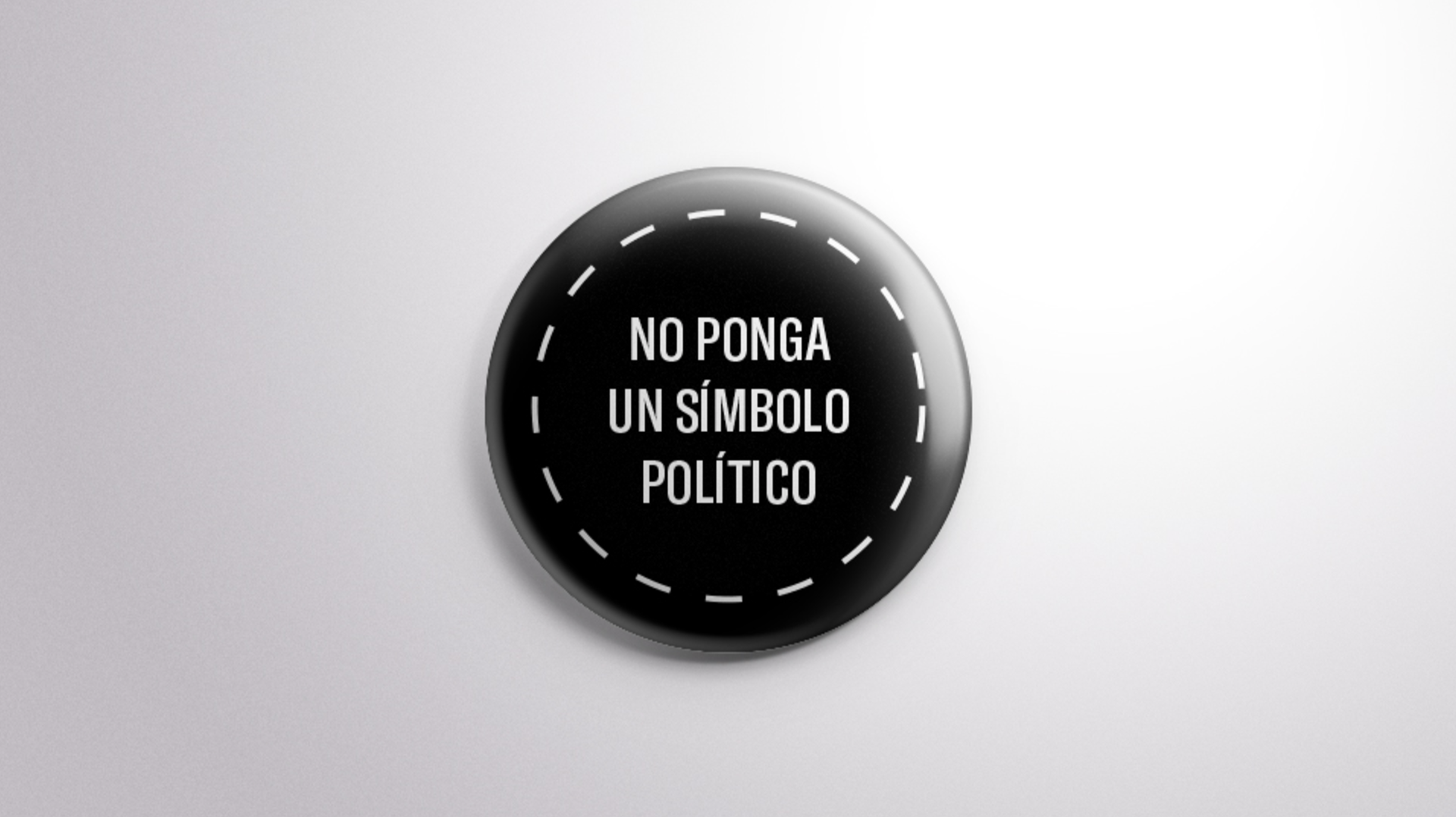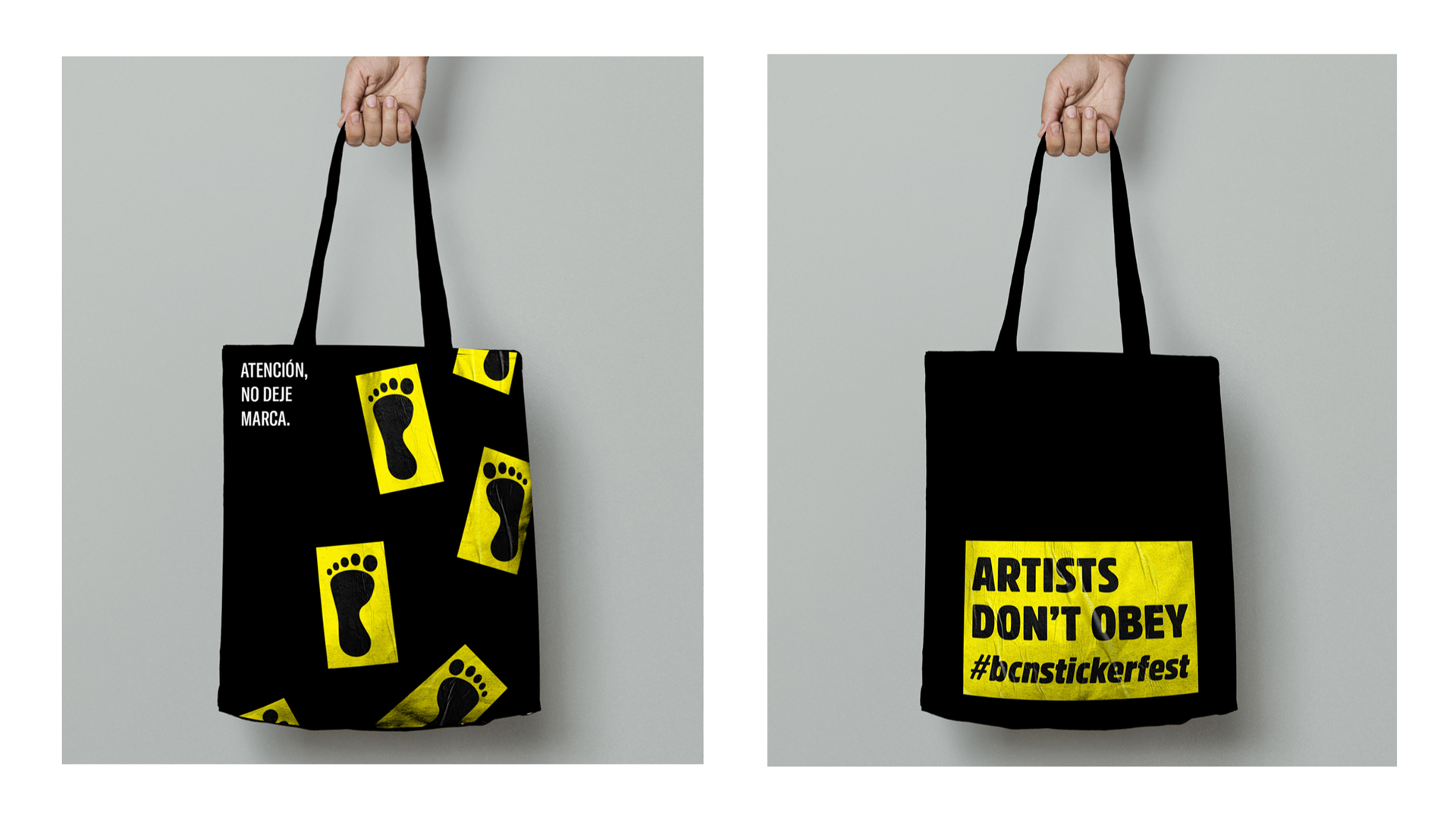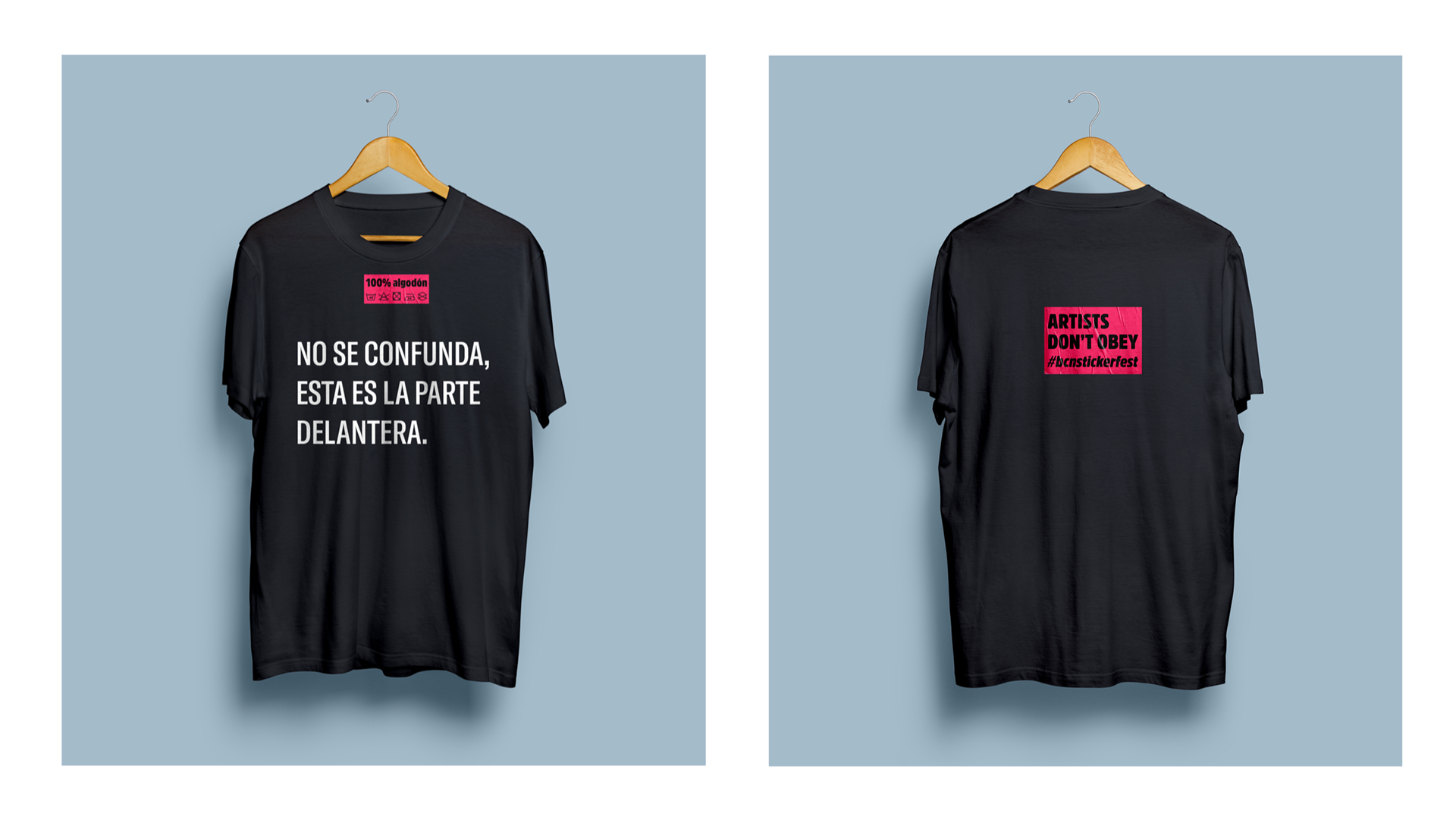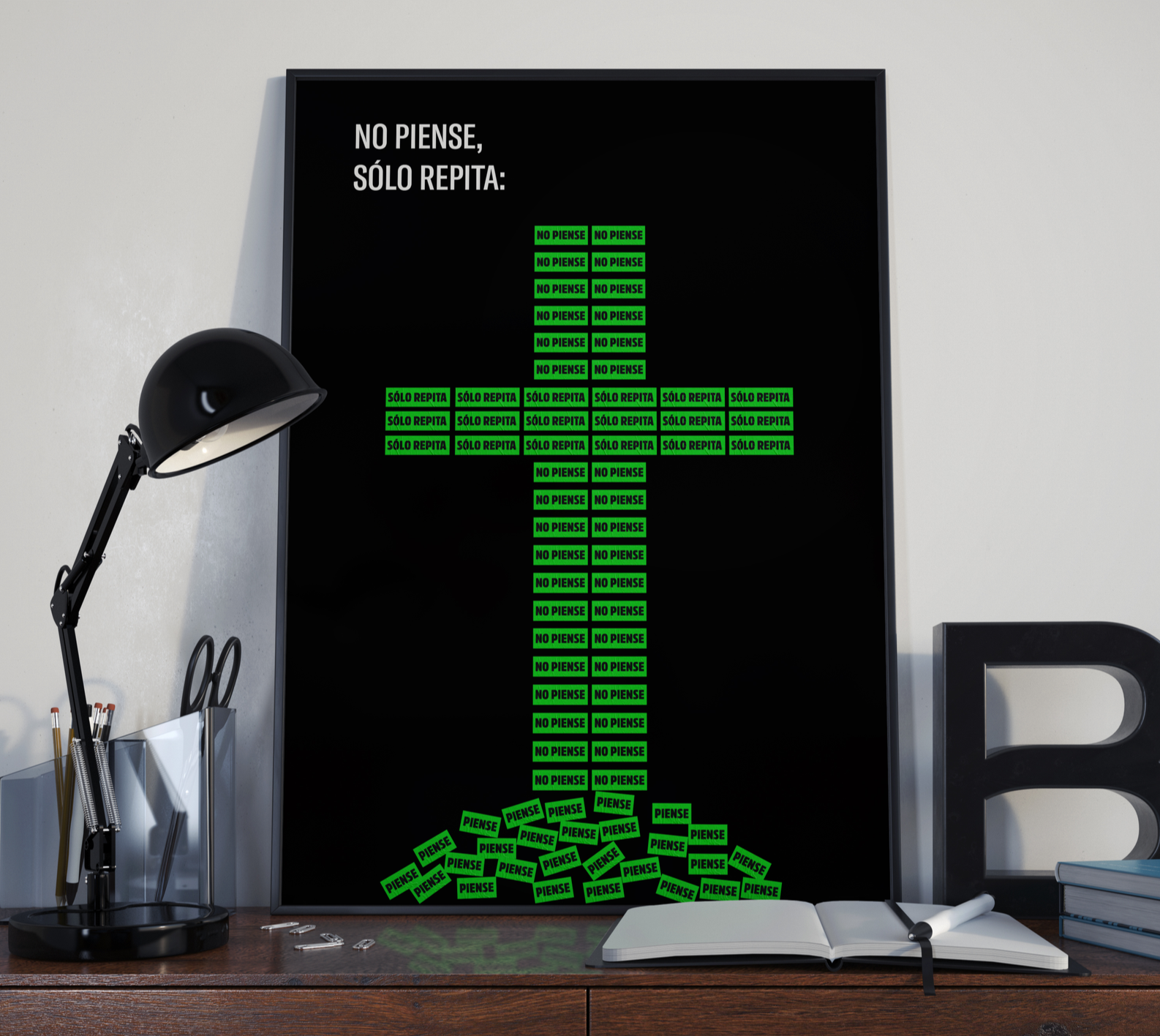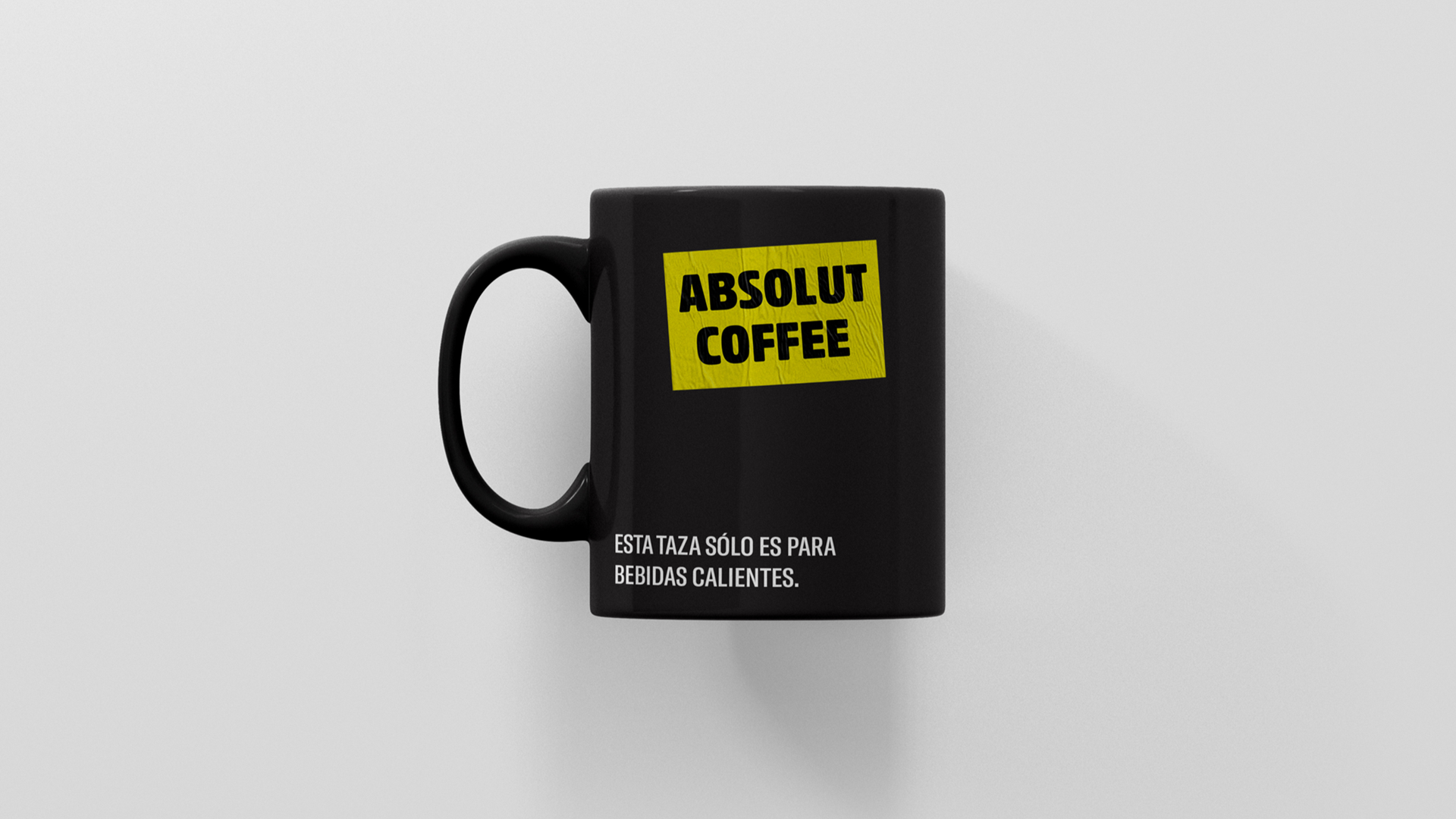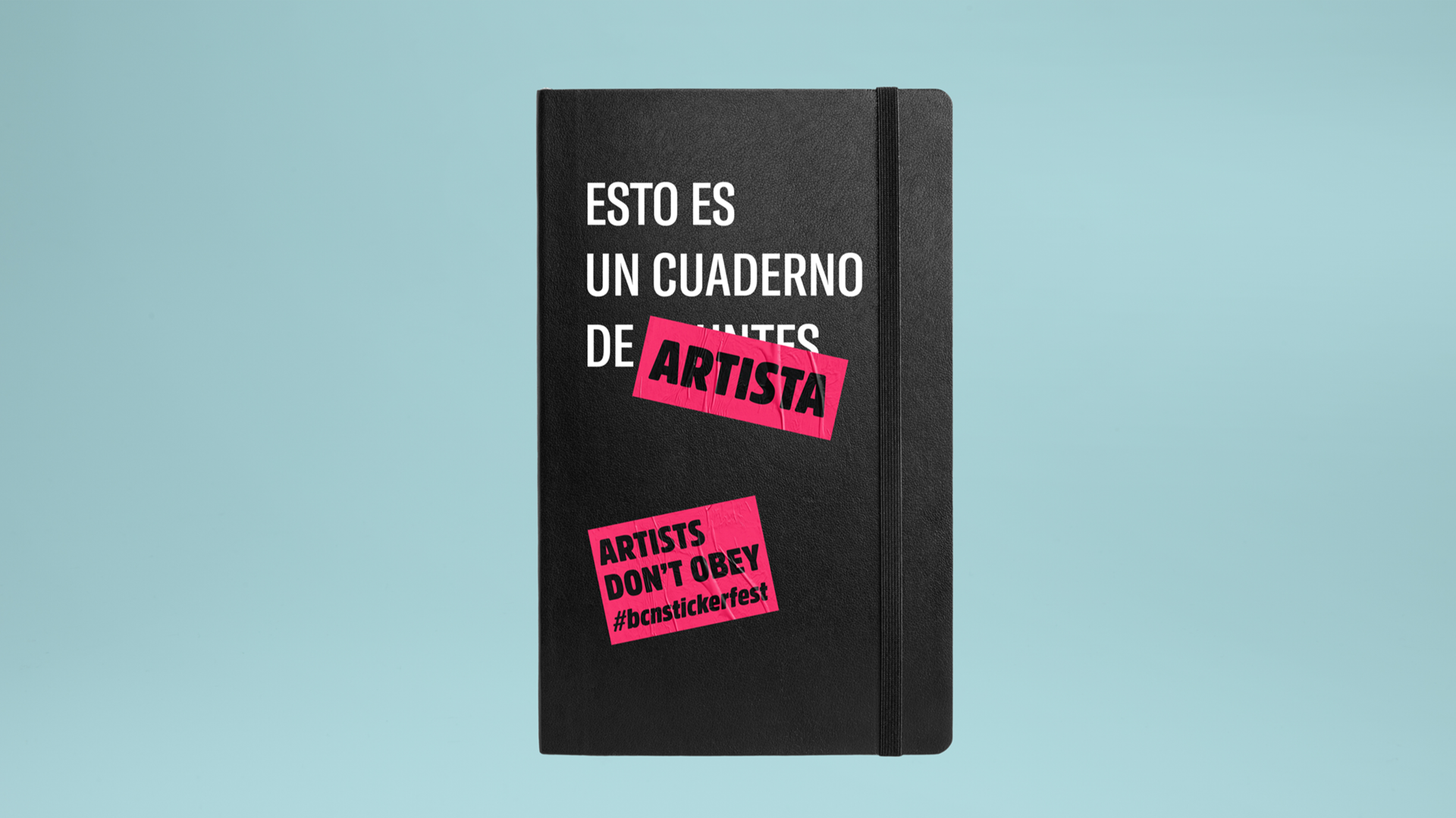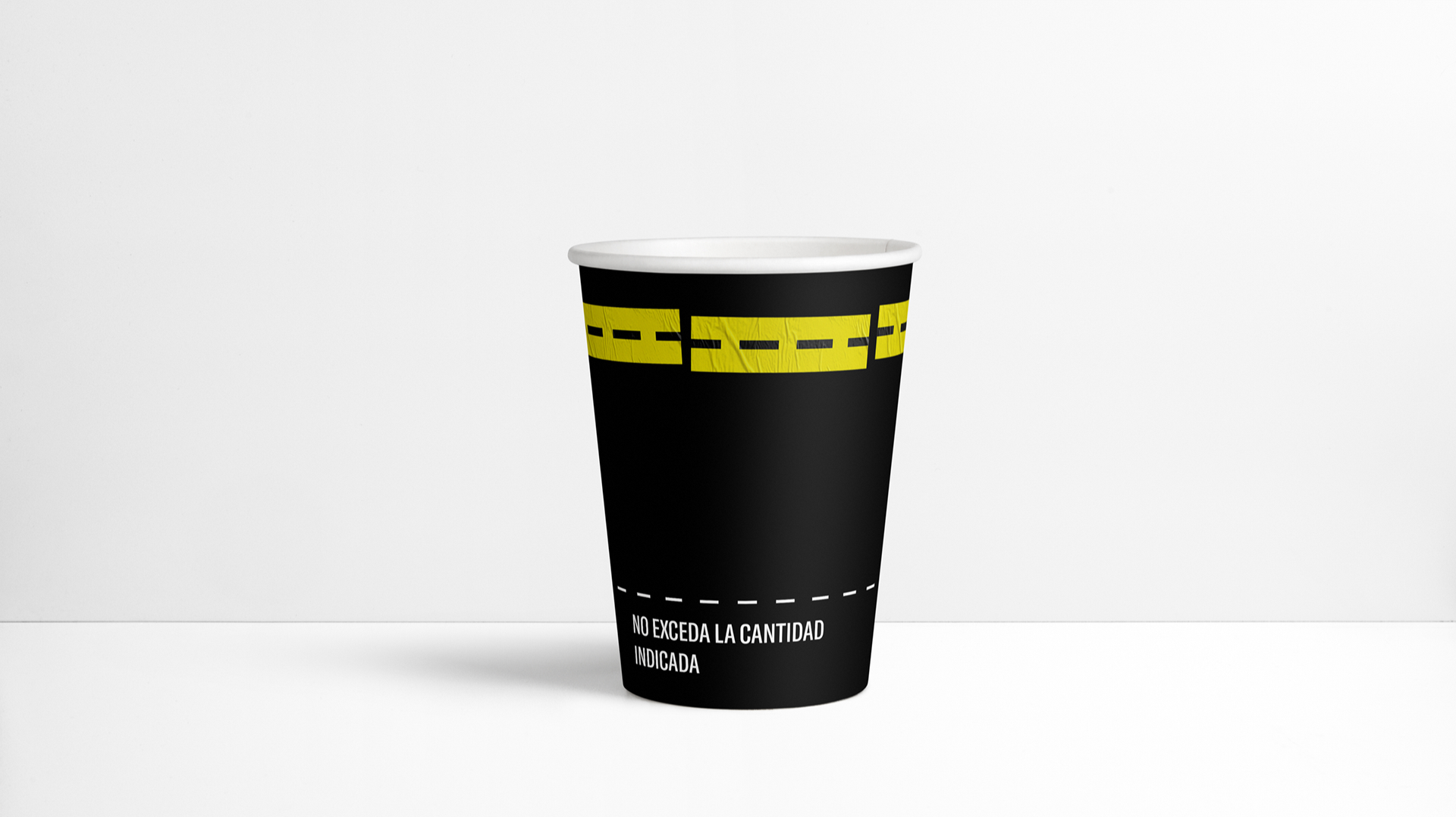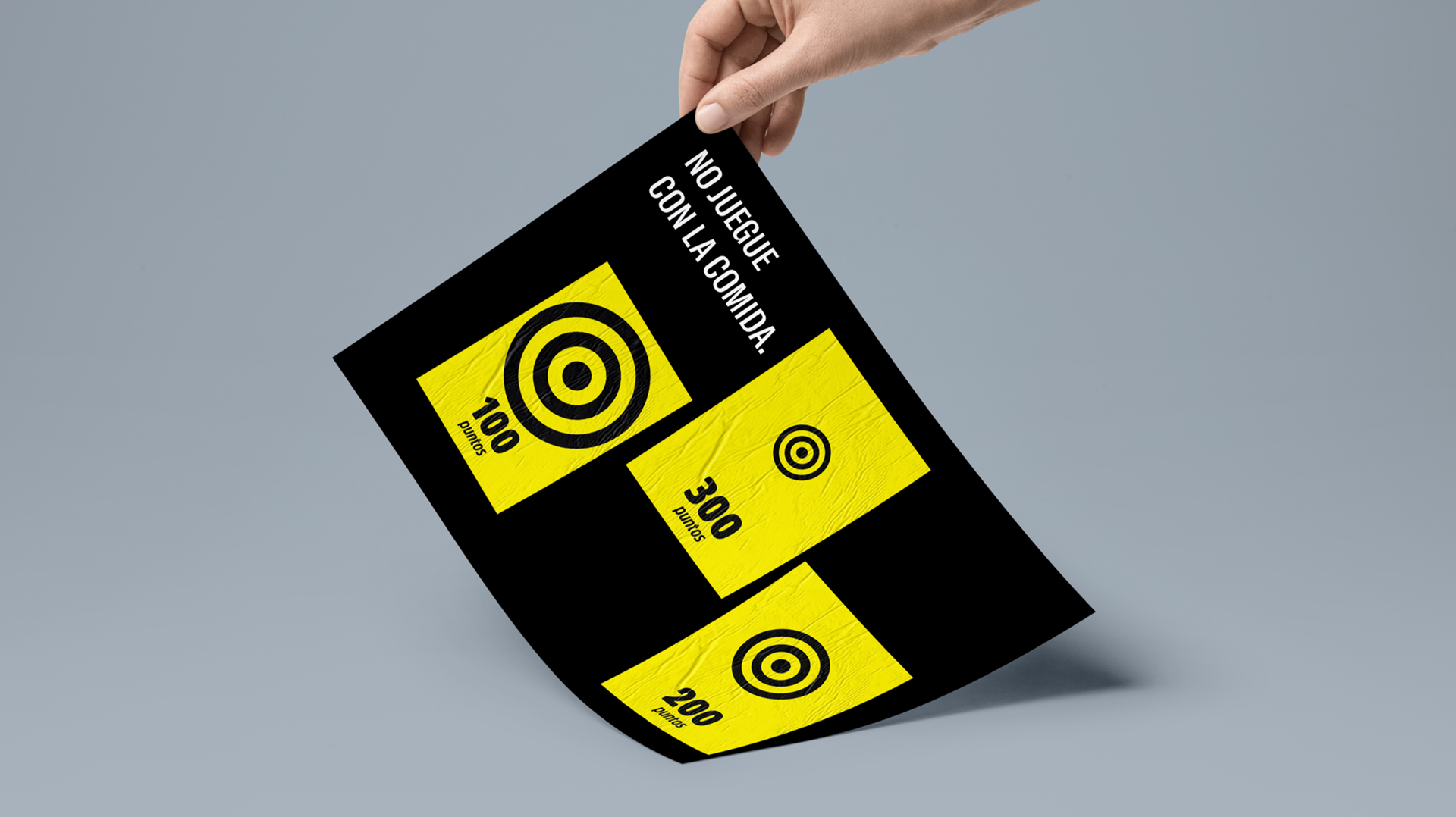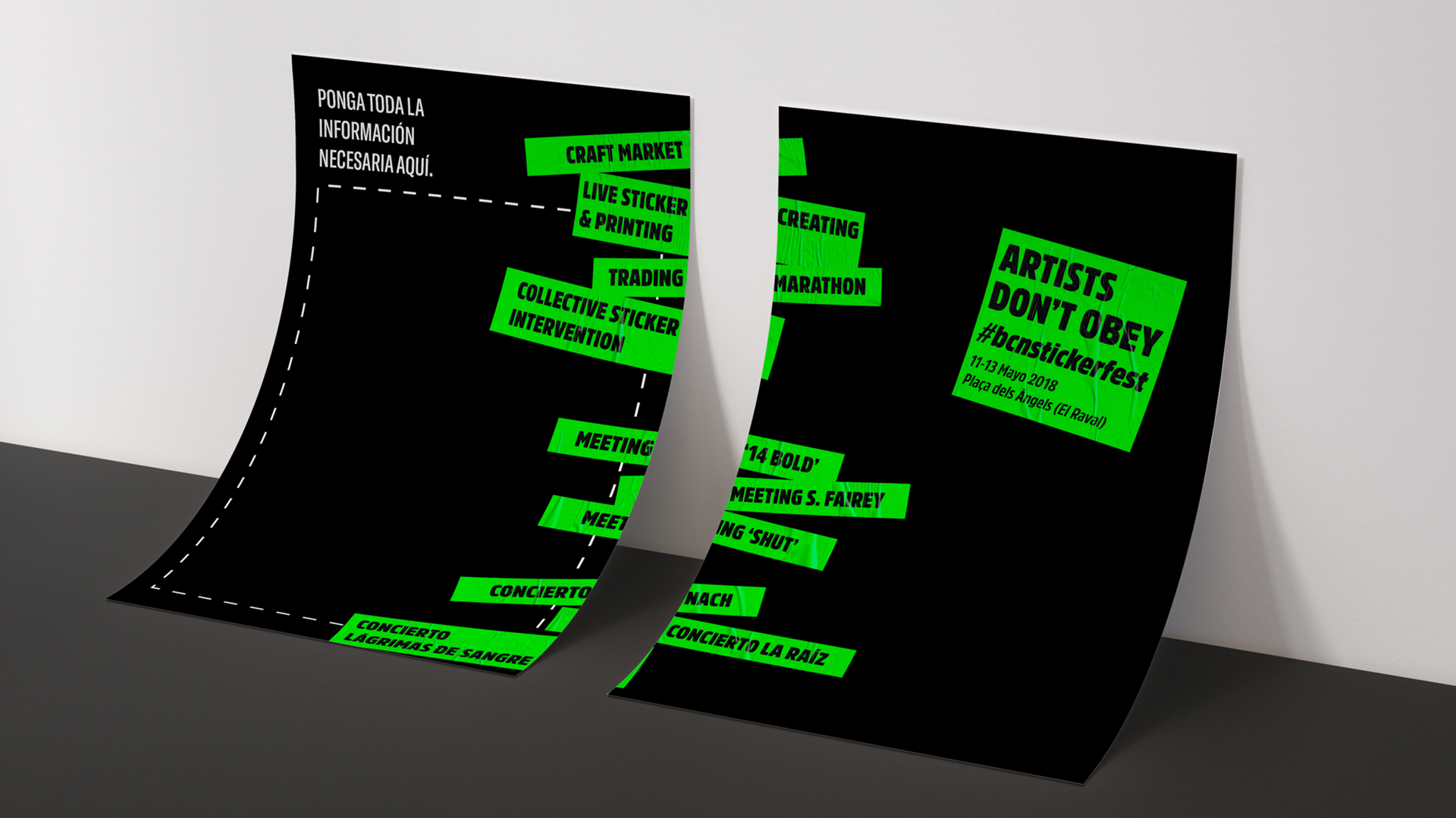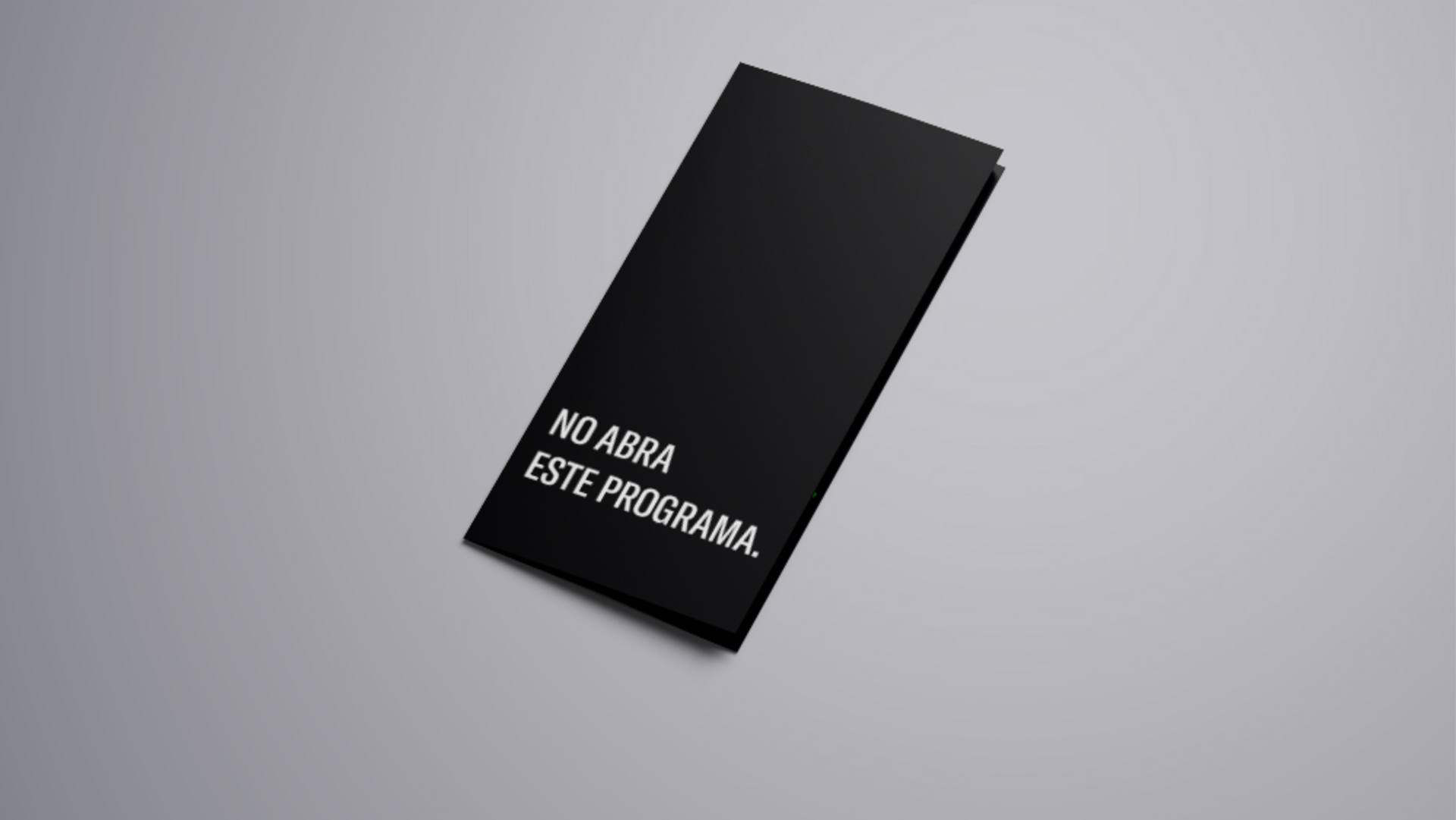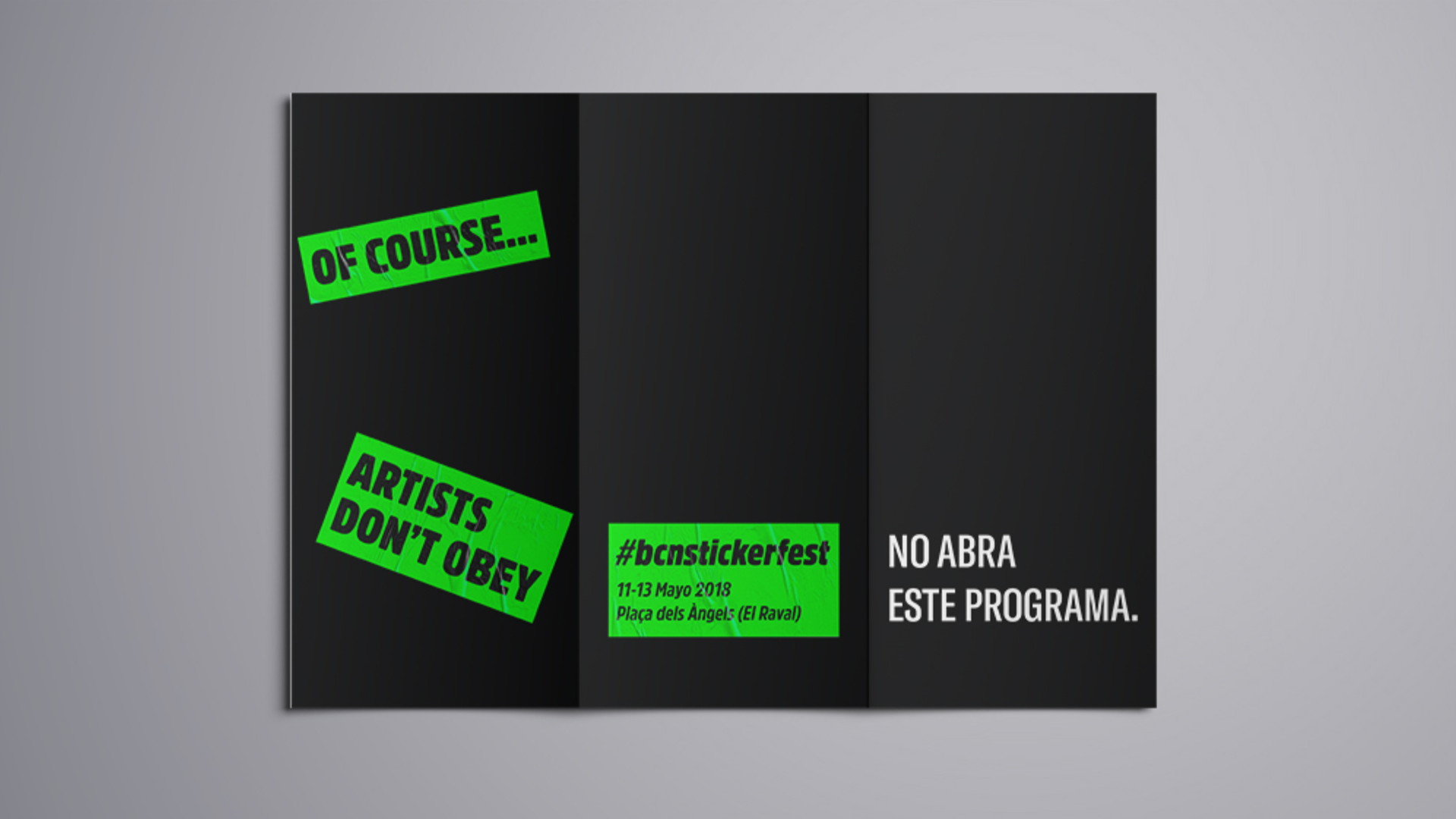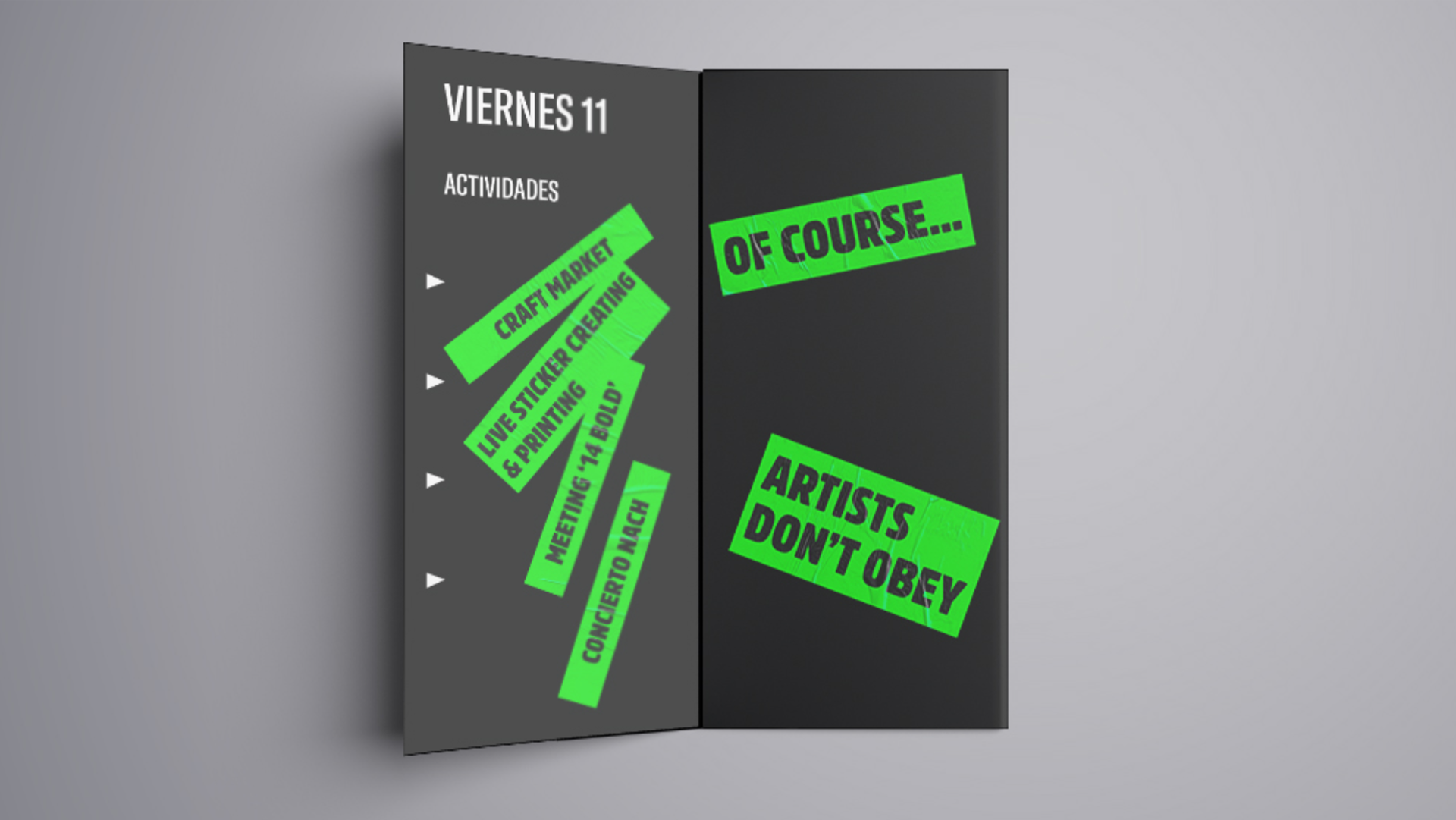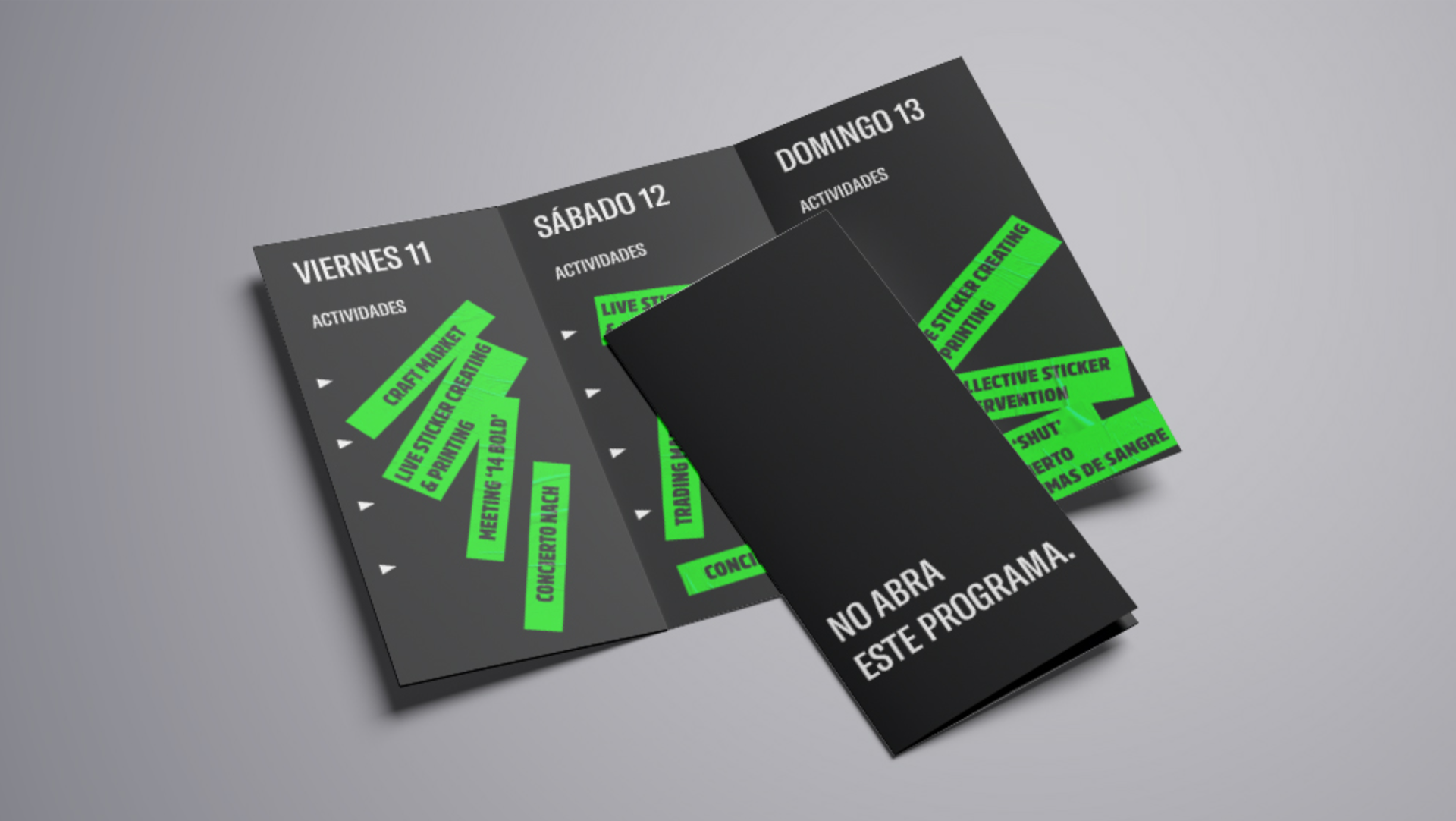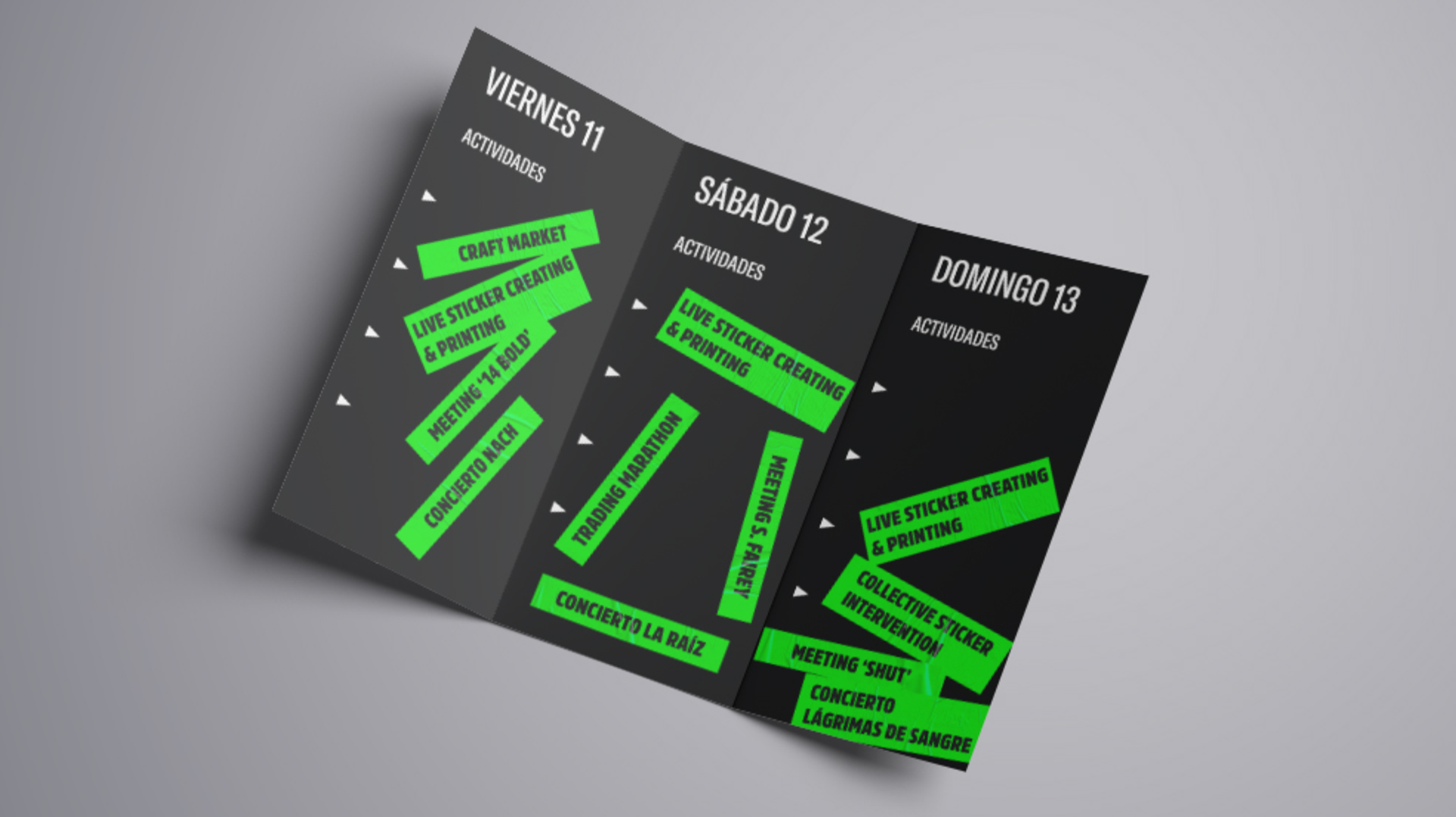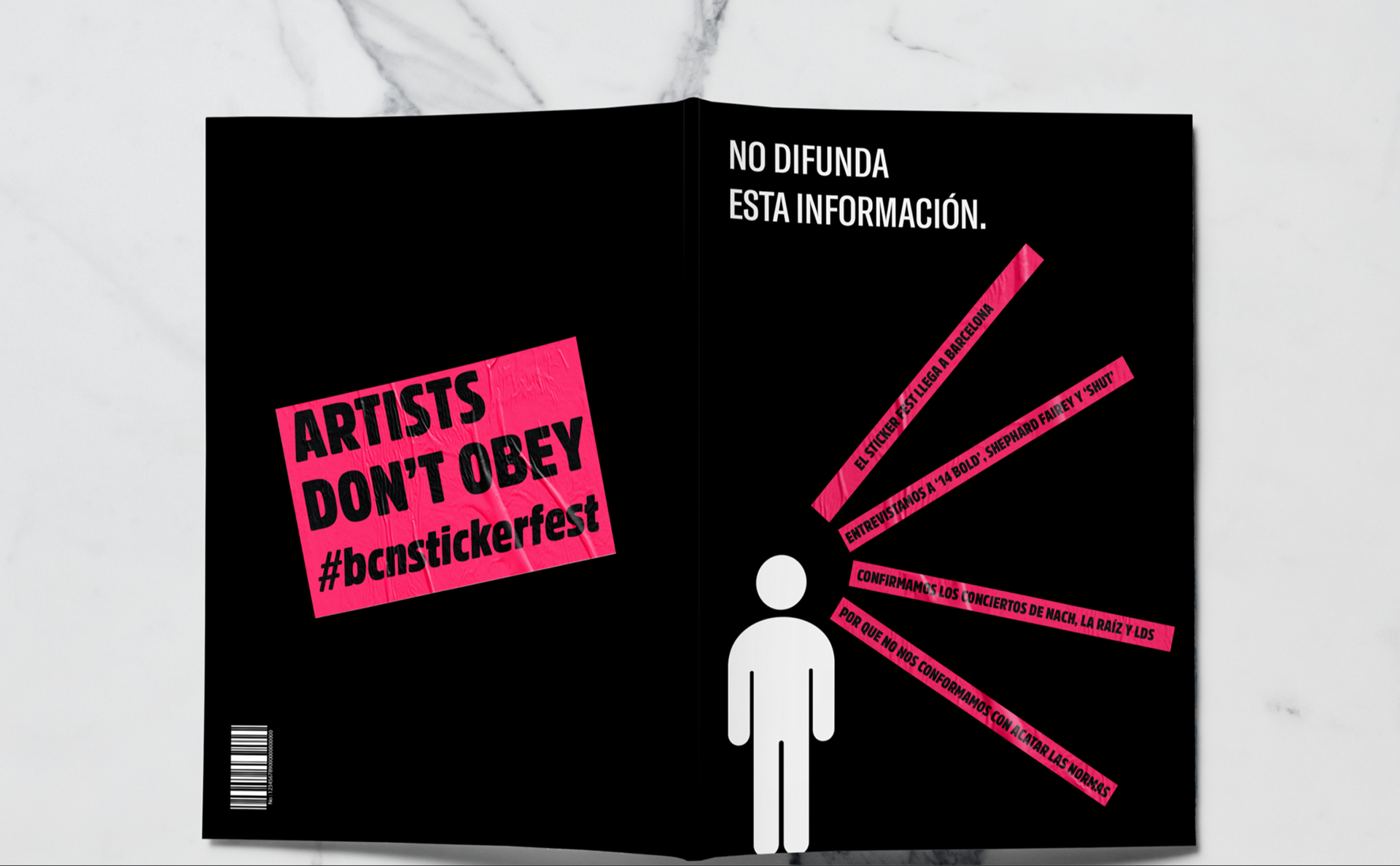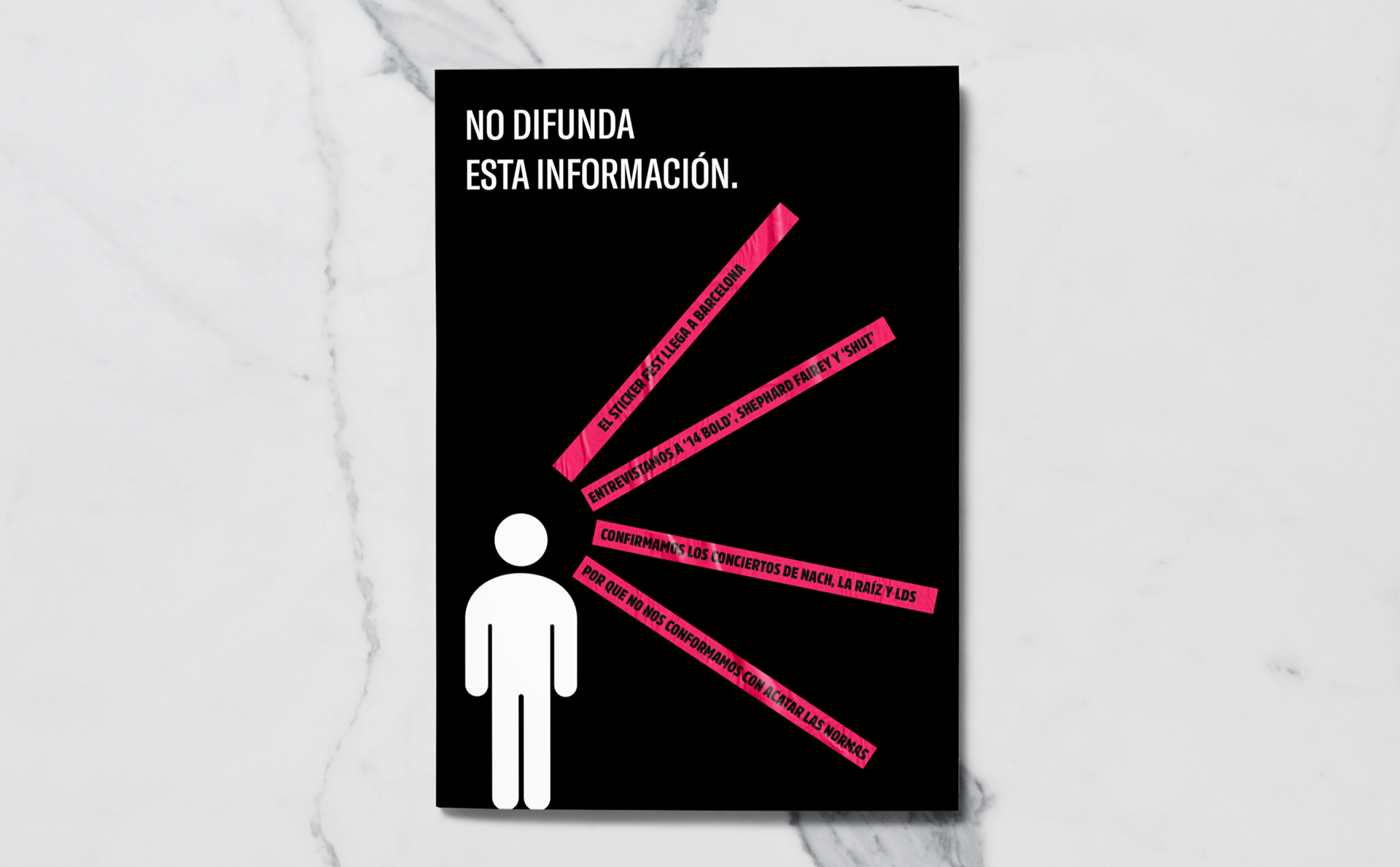 Project developed with 

Arnau Clavero Monteagudo

.