In this project for class, the briefing proposes to design the packaging for a 500 ml bottle of oil.
The client is the Cooperativa de aceite de Jaén. It is an Extra Virgin Olive Oil, Picual variety, called AURUM.
The objective of the project is to design a label for an oil bottle, with a powerful image, that transmits excellent quality of the product, that stands out in the linear point of sale and reflects the flavors and nuances that it evokes. The label must reflect quality, elegance, Premium product.
The target audience is one who buys a € 15 bottle in the supermarket for an oil for breakfast, salads, decoration and preparation of dishes.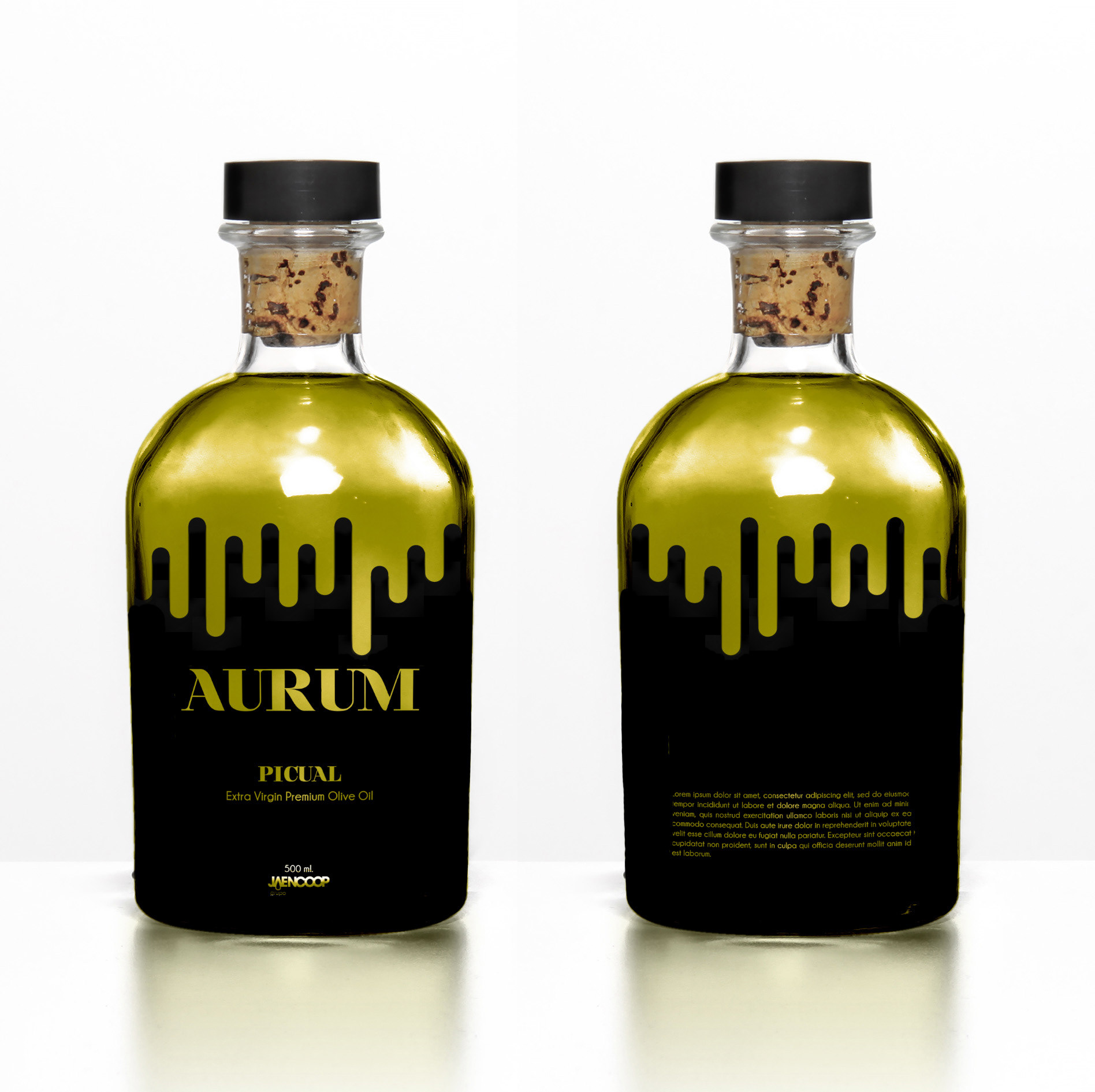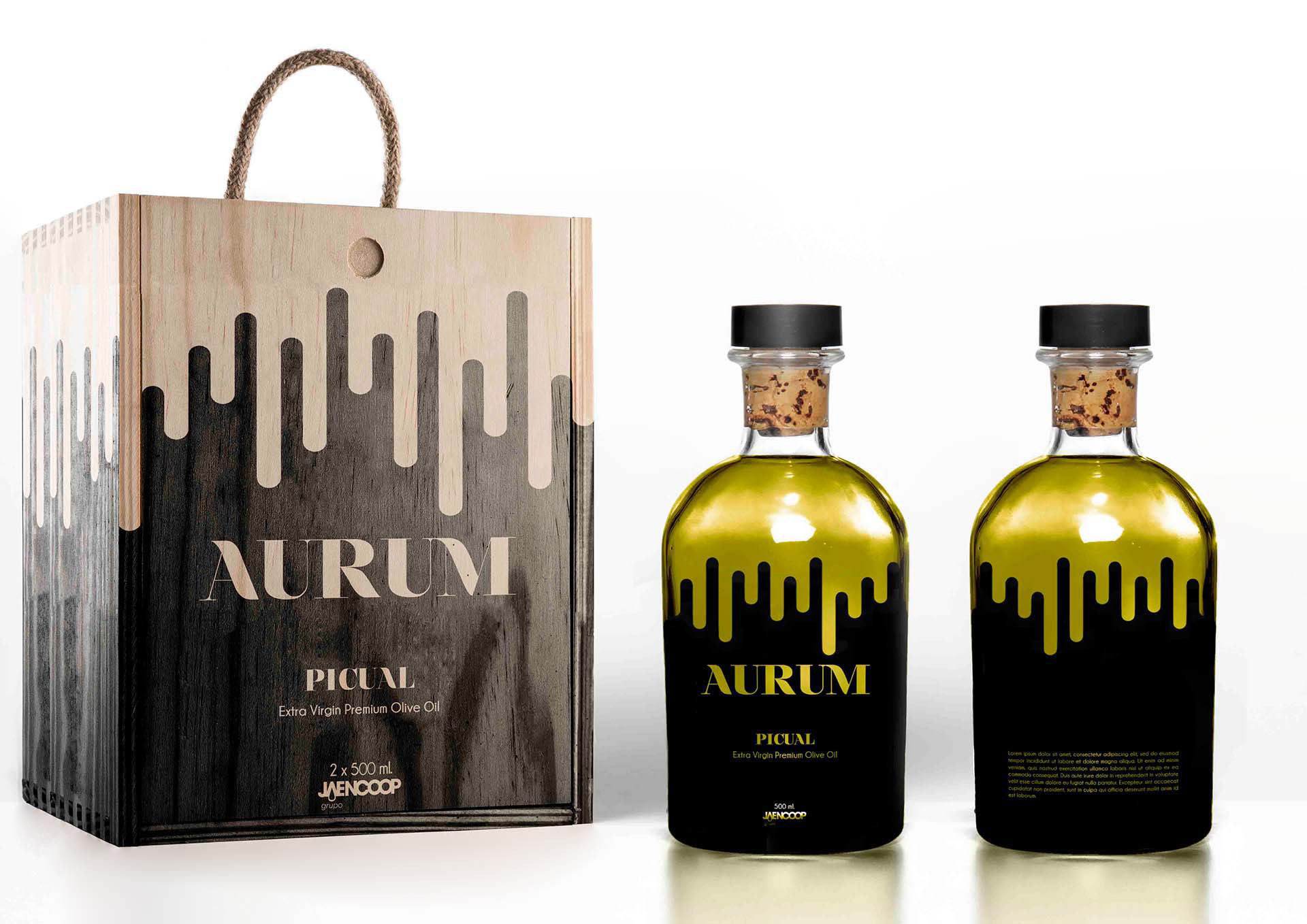 Project selected at the San Marcos XXI awards 
(Universidad de Salamanca)