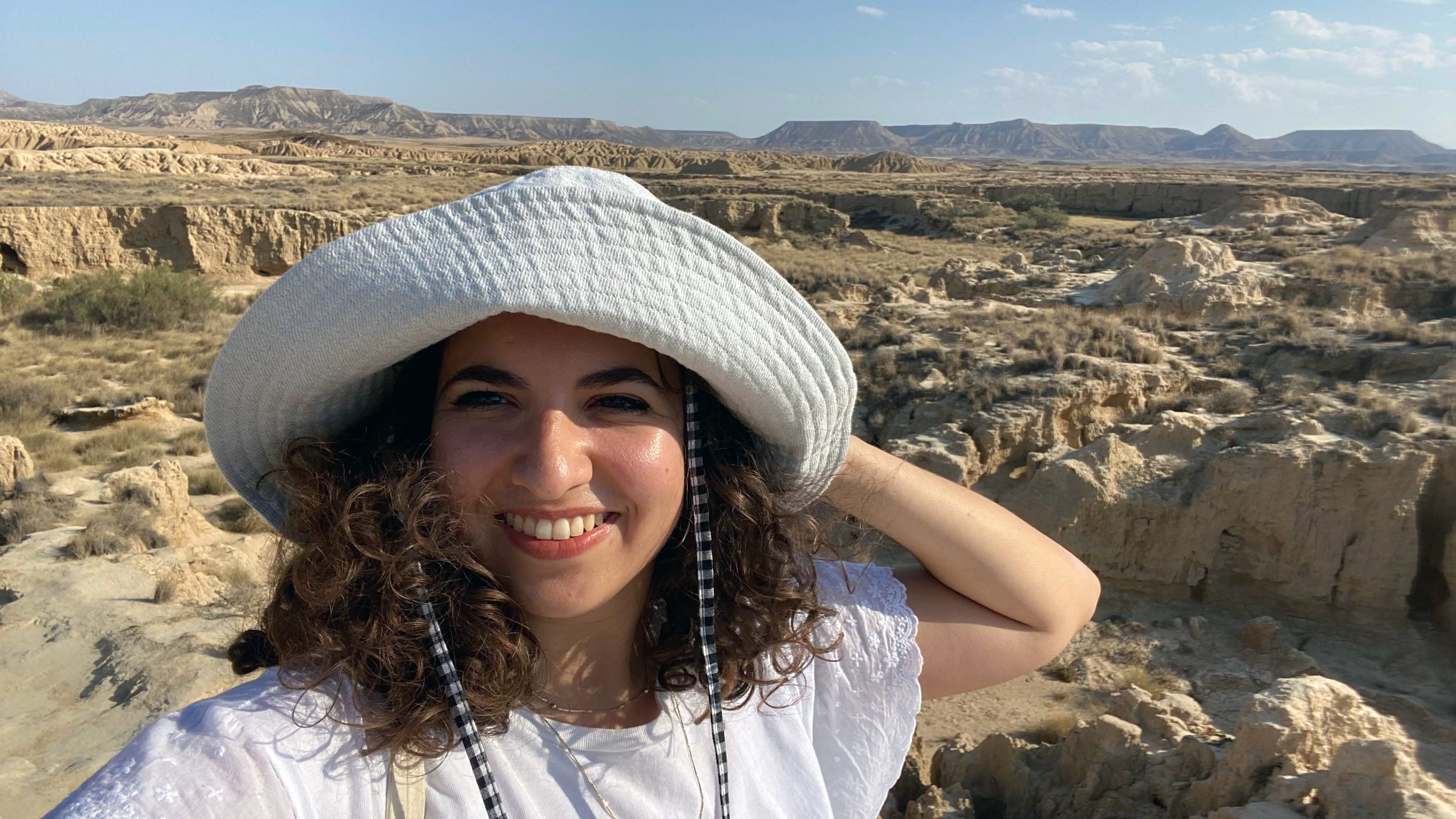 My name is Eva Sophie Fernández Kassies. I'm a Spanish/Dutch graphic designer currently based in Barcelona.
Passionate about editorial design and illustration in love with branding and packaging. I work merging digital & analog as I also enjoy getting my hands dirty with any kind of craft.
I'm currently working as a graphic designer at dosgrapas, multicultural studio focused in editorial, exhibitions, branding and web. Since I started I've worked for brands such as Emosa, Leanbio, Grifols, Libros de Vanguardia, Lavazza, elBarri and elBullifoundation.
Right now I am a part of a big project called Bullipedia, the gastronomic encyclopedia of Ferran Adrià, for which I do editorial design, illustration and infographics.
Master's degree in Graphic Design

(2017-2018) at Elisava.
Erasmus

(2015-2016) at Accademia di Belle Arti di Roma.
Bachelor in Fine Arts

(2013-2017) at Universidad de Salamanca.
Graphic Designer

(AUG'18-PRESENT) at dosgrapas.
Cultural Management intern

(NOV'16-DEC'16) at ZINK Espacio Emergente.
English

(mid-high level - FCE B2)
Italian

(medium level - CILS B2)
French

(medium level - DELF B2)
The ABRSM certification in

GRADE 5 MUSIC THEORY

(2013)
The ABRSM certification in

GRADE 6 FLUTE

 (2013)
Exhibition

with Opisso (2018)
Designig of an exhibition stand based on a product as basic as cardboard plates. The result was exhibited at the Elisava Masters Degree Show in Pasaje Montoya.
That's all folks

with Bendita Gloria (2018)
Design of a collaborative web portfolio based on a solid concept in readymag.
Advice to your younger self

with Anthony Burrill (2018)
Design of two posters size A1, which are currently part of the installation of the main hall of ELISAVA.
Posters for agitation

with Raúl Goñi (2018)
Design of a protest campaign in the form of posters. The result was printed in large format and pasted along the Rambla.
Beyond tools

with Joan Carlas Casasín (2018)
Approach to Python programming, using the DrawBot tool. Design of a campaign using the resource of programming to generate endless solutions.
Introduction to infographics

with Paadin (2017)
Learn to interpret technical information and translate it visually practical, synthetic and attractive.
Intensive illustration

with Pablo Amargo (2017)
Design a wine label using the illustration as the main resource.
Elisava Masters Degree Show

, Pasaje Montoya BARCELONA (
JUL'
18)
Premios San Marcos XXI

, Museo Domus Artium (DA2) SALAMANCA (MAY
'
17)
Punto & aparte

, Centro cultural la salchichería SALAMANCA (DIC
'
16)
RECOGNITIONS
XXI San Marcos drawing award

, Universidad de Salamanca (
2017)
XXI San Marcos design selection

, Universidad de Salamanca (2017)
Adobe creative suite · Sketch · Branding · Editorial · Packaging · Signage ·
Infographics · Campaign · Web · Photography · Illustration ·
Binding ·
Lettering · Engraving · Sawing · Painting