Editorial, infographic & illustration (Aug'18 to Dec'21)
Bullipedia is the encyclopedia of gastronomic restoration developed by Ferran Adrià. This has been my greatest volume of work the last years, working within the elBullifoundation team. I joined the project in August 2018 and I am still supporting it today.
Here are some of the volumes I have worked on over the years:
My work within the project has ranged from layout to illustration, series cover design and infographics. Here below is a sample of some of the inside pages of some of the volumes.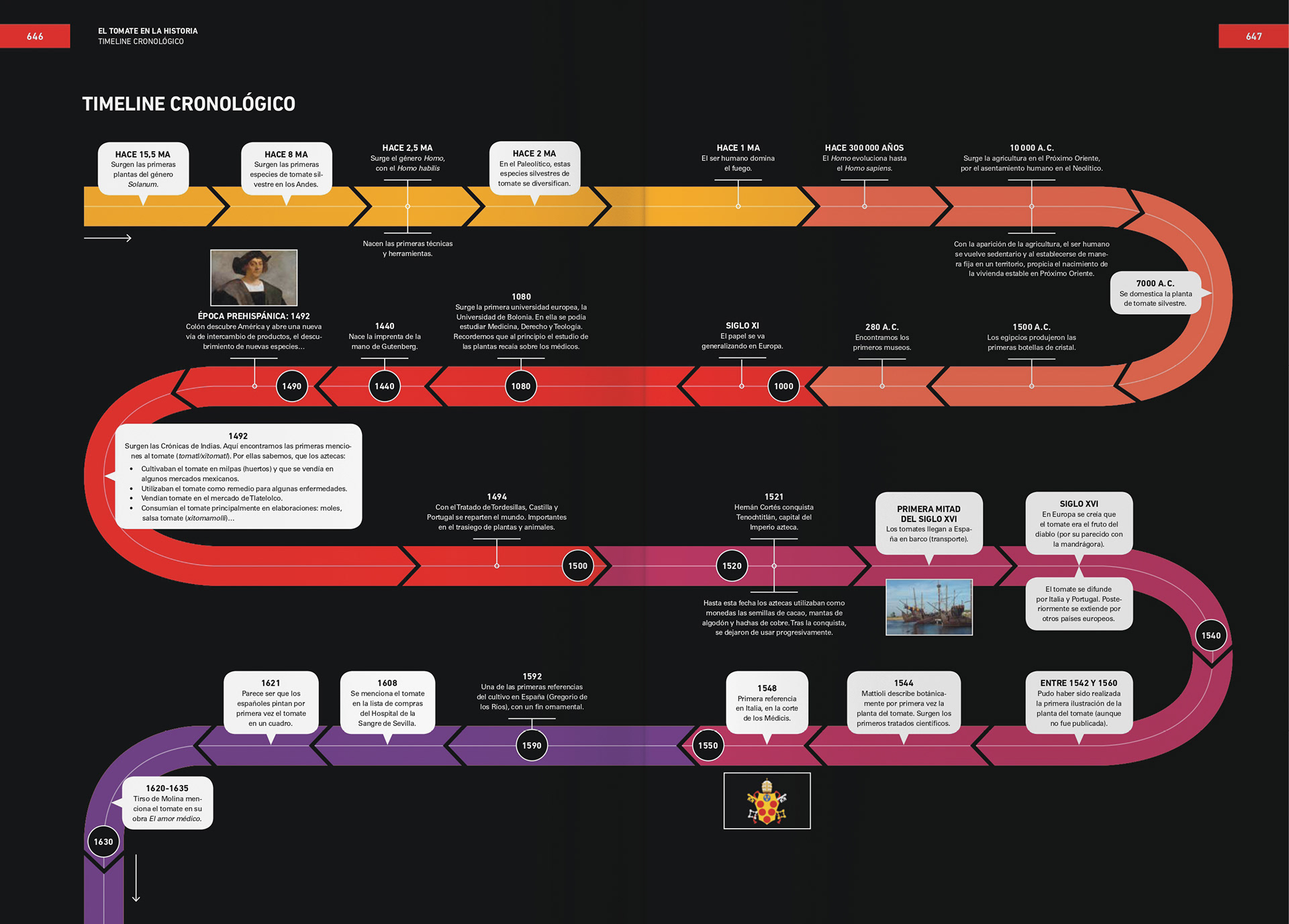 Year of publication: 2018 a 2022
Author: Various authors
Dimensions: 23 x 33 cm
Editorial line: Bullipedia