Global project (July 2018)
As our final master's degree project, we were challenged to design the concept and communication for a new kind of school of a disruptive nature. Here's how we came to WHAT IF:
More and more people are pushed to make very important decisions without enough time or knowledge. WHAT IF is born as a place to take some time between school and university and think deeply about the future to avoid bad decisions. Students are invited to try lots of different things to discover their purpose in life trough their own personal experience.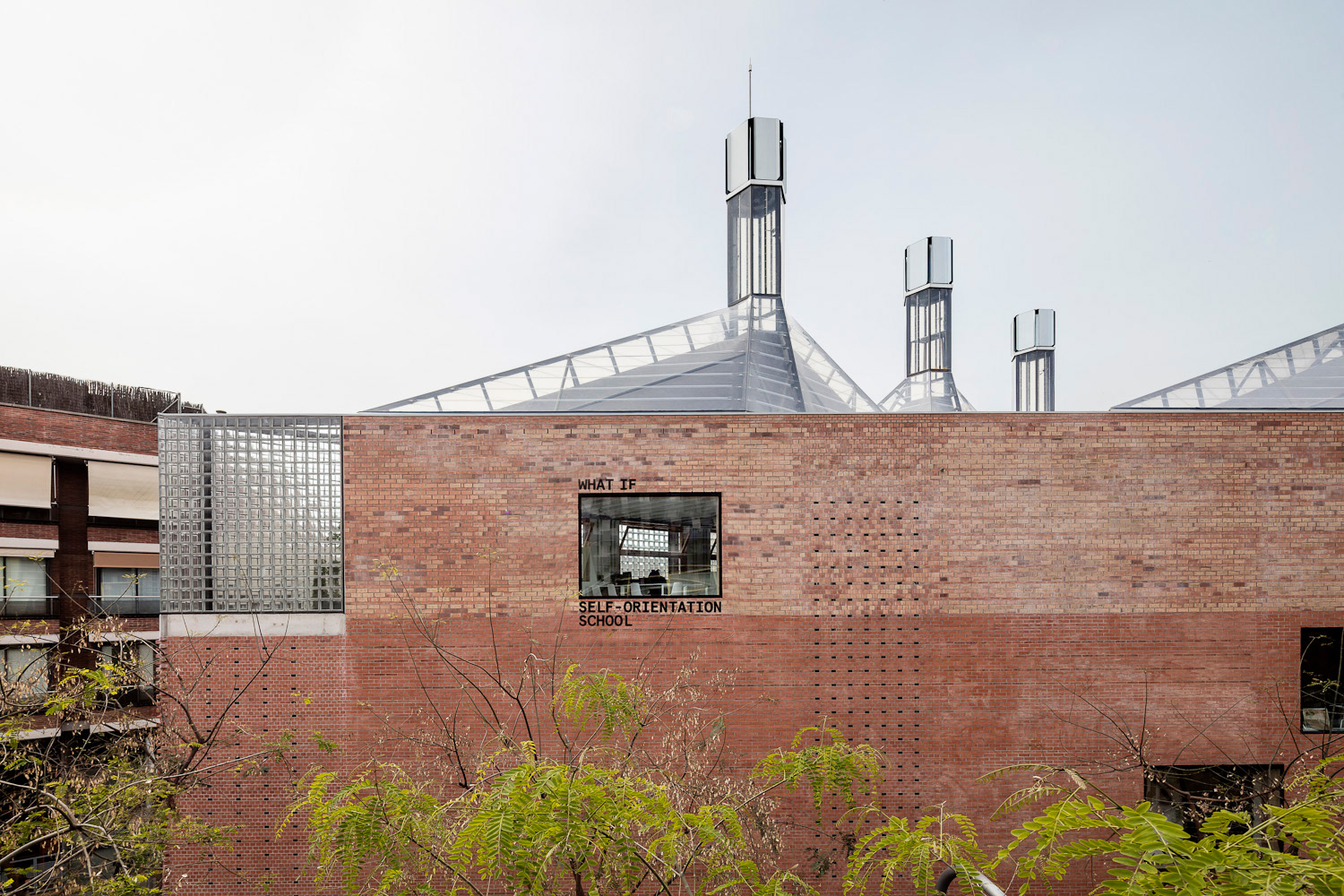 We designed a graphic identity that allows the school to talk on its own. That's why it's called like that, WHAT IF is not only the name, but the way we trigger, inspire and call students to take their own paths in life and think about alternatives to the established.
The
graphic system
works as a sandwich, where the top part is constituted by the name, and the bottom part by the baseline. This way we create an area where the changing postulation comes to play.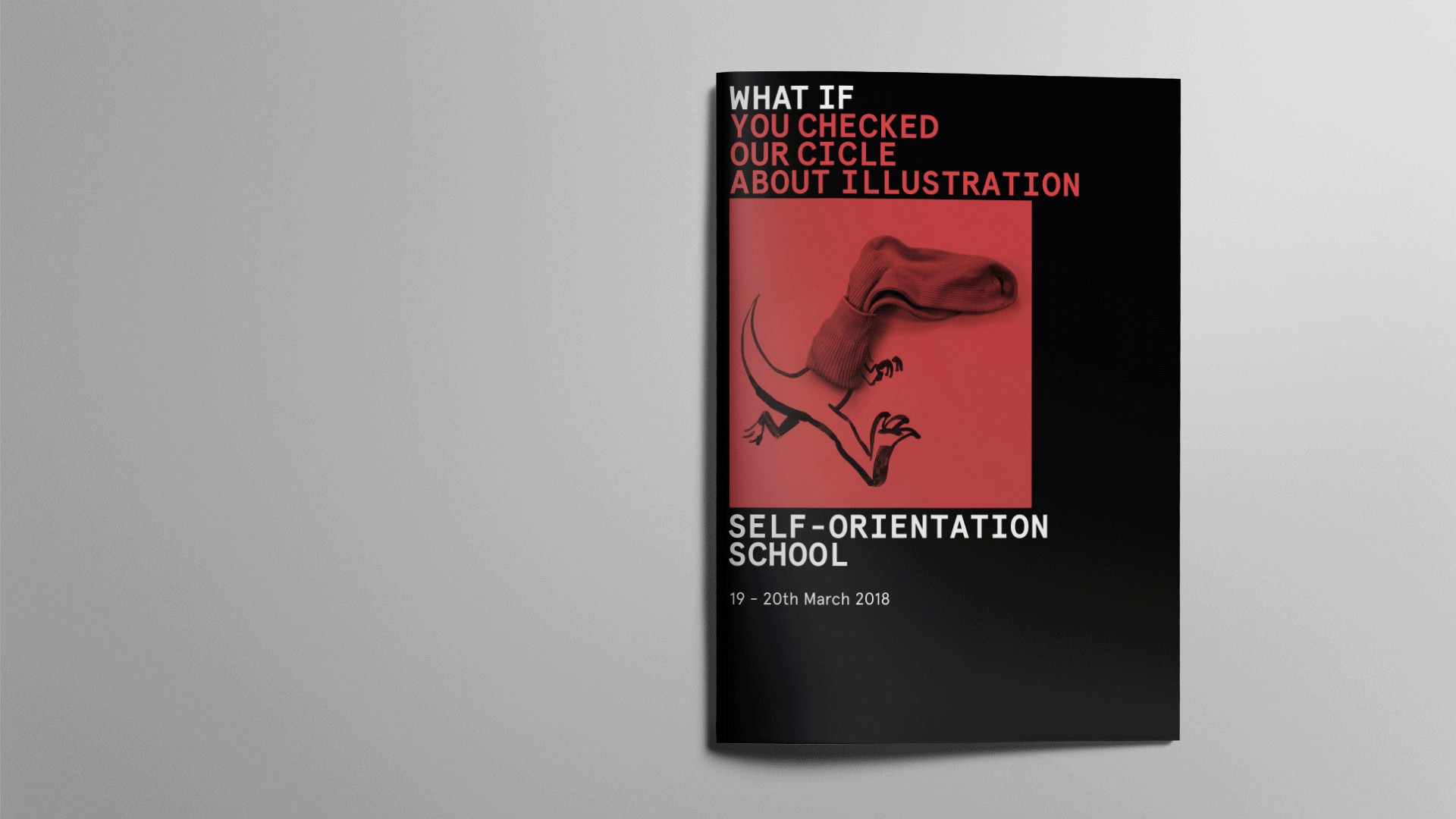 To reinforce the message to our students, we designed a
product line
. With this "medicine" we want to make them concious that they will absolutely go through difficult moments, but there aren't miraculous solutions, they will have to solve it by them own.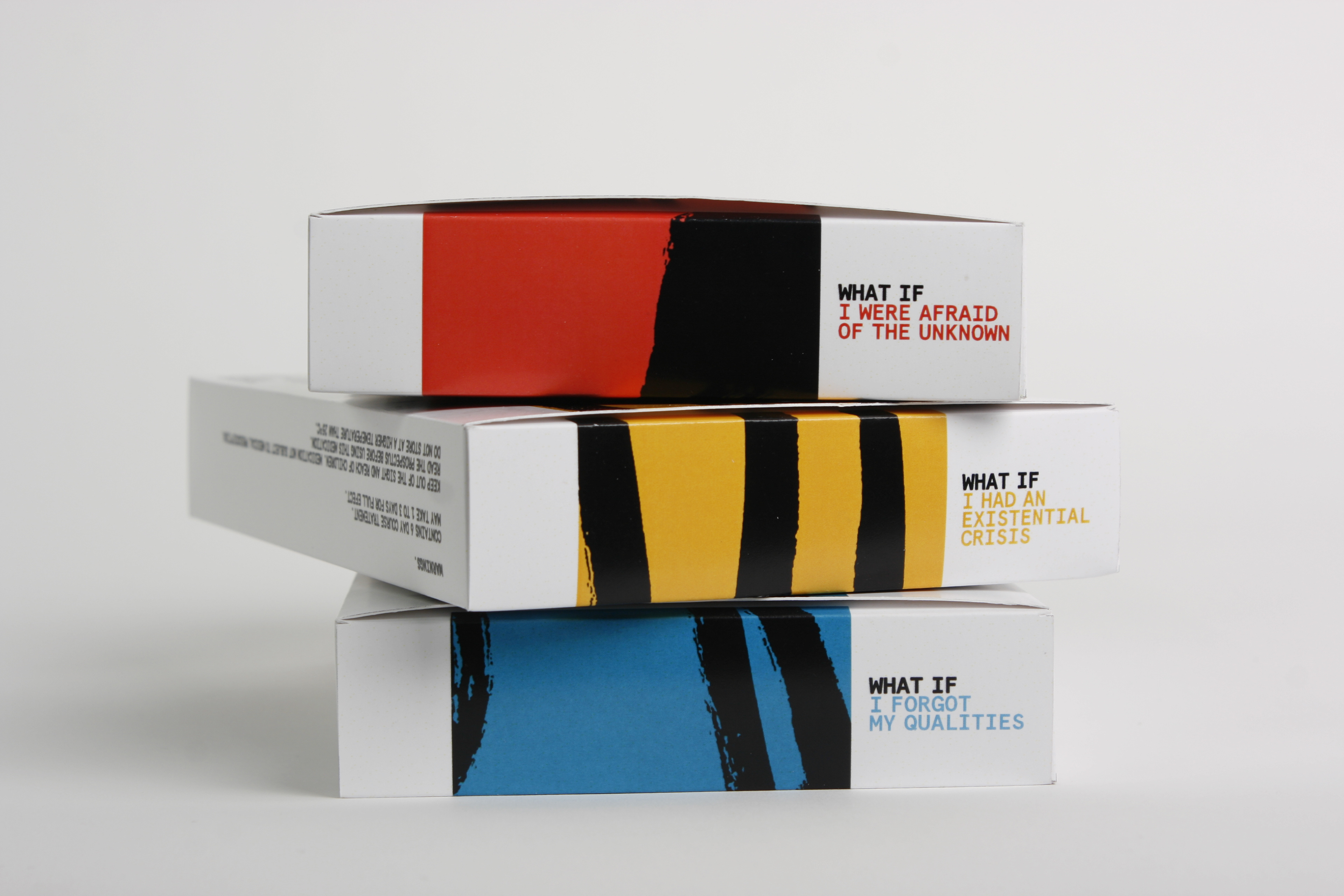 In addition, we planned that the school should have a
periodic publication
, to inform and inspire the students:
We also try to position the school through its
website
. In addition to the corporative site, we've developed a professions dictionary, where you can consult in danger of extinction and emerging professions, you can even send your own acceptation, to spread the thought that you can be whatever you want to be in life, your happiness is all that matters.
Fictitious project carried out during the ELISAVA graphic design master's degree 2017-2018.
Project developed with
Arnau Clavero Monteagudo
.